We would like to inform you that due to Easter holiday on Friday 7th and Monday 10th of April, our office will be closed, and we won't be able to answer your e-mails. Orders from the warehouse will not be shipped either. From 11th April, our services will operate as usual.
MikroTik hAP lite classic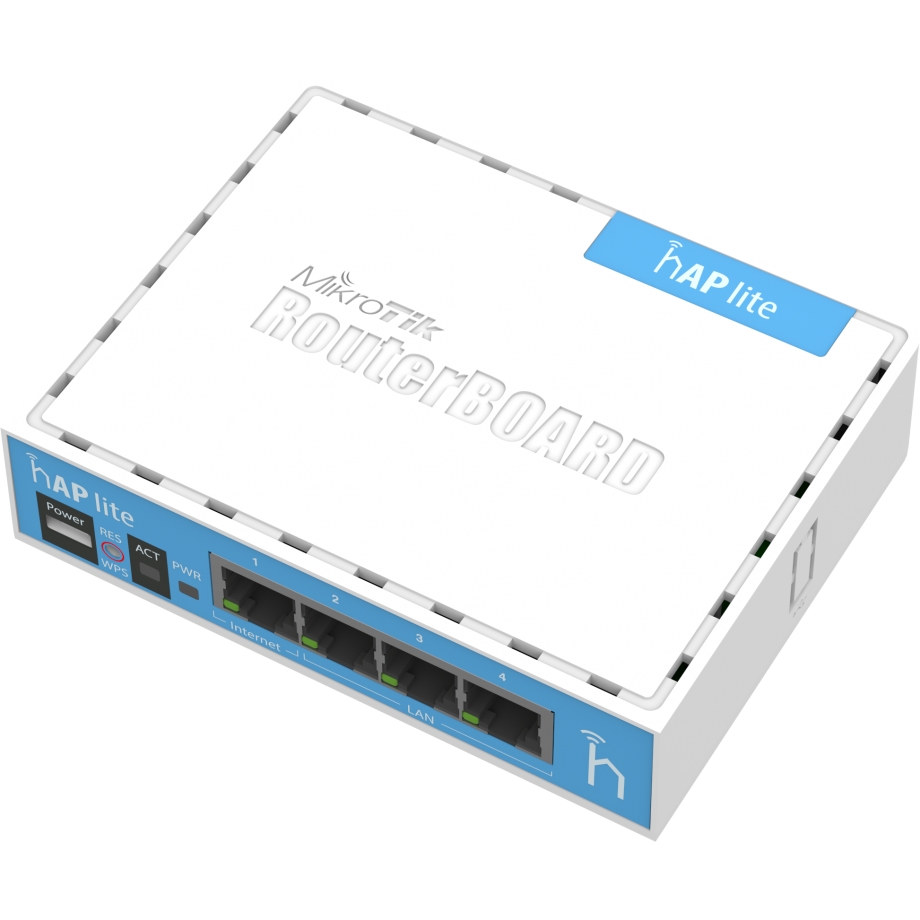 Short description
QCA9531-BL3A-R CPU, 32MB RAM, 4x LAN ports, 802.11b/g/n, RouterOS L4
Available product variations
Detailed description
Small Home AP with Four Ethernet Ports.
The home Access Point lite (hAP lite) is an ideal little device for your apartment, house or office. The device runs RouterOS with all the features, bandwidth shaping, firewall, user access control and many others.
It supports button triggered WPS, for the convenience of not typing a complicated password when somebody wants to have wireless internet access, and can also be told to change to cAP mode and join a CAPsMAN centrally managed network by the push of a button.
The hAP lite is equipped with a powerful 650MHz CPU, 32MB RAM, dual chain 2.4GHz onboard wireless, four Fast Ethernet ports and a RouterOS L4 license. USB power supply is included.