We would like to inform you that due to Easter holiday on Friday 7th and Monday 10th of April, our office will be closed, and we won't be able to answer your e-mails. Orders from the warehouse will not be shipped either. From 11th April, our services will operate as usual.
MikroTik Wireless Wire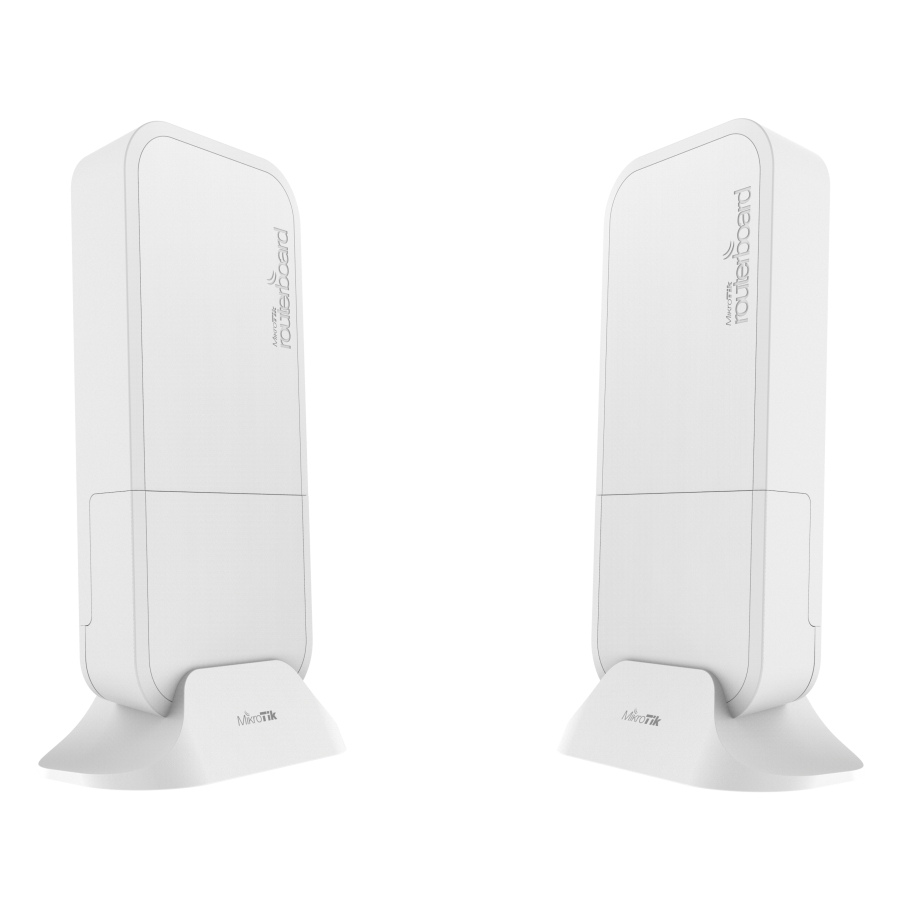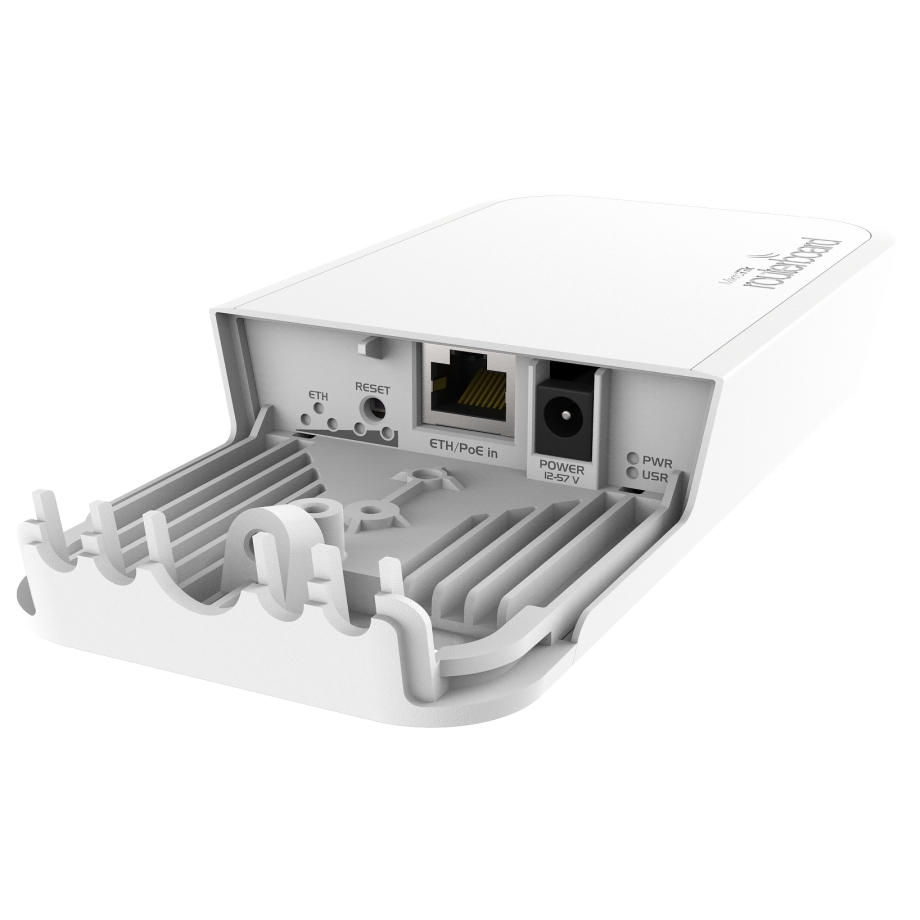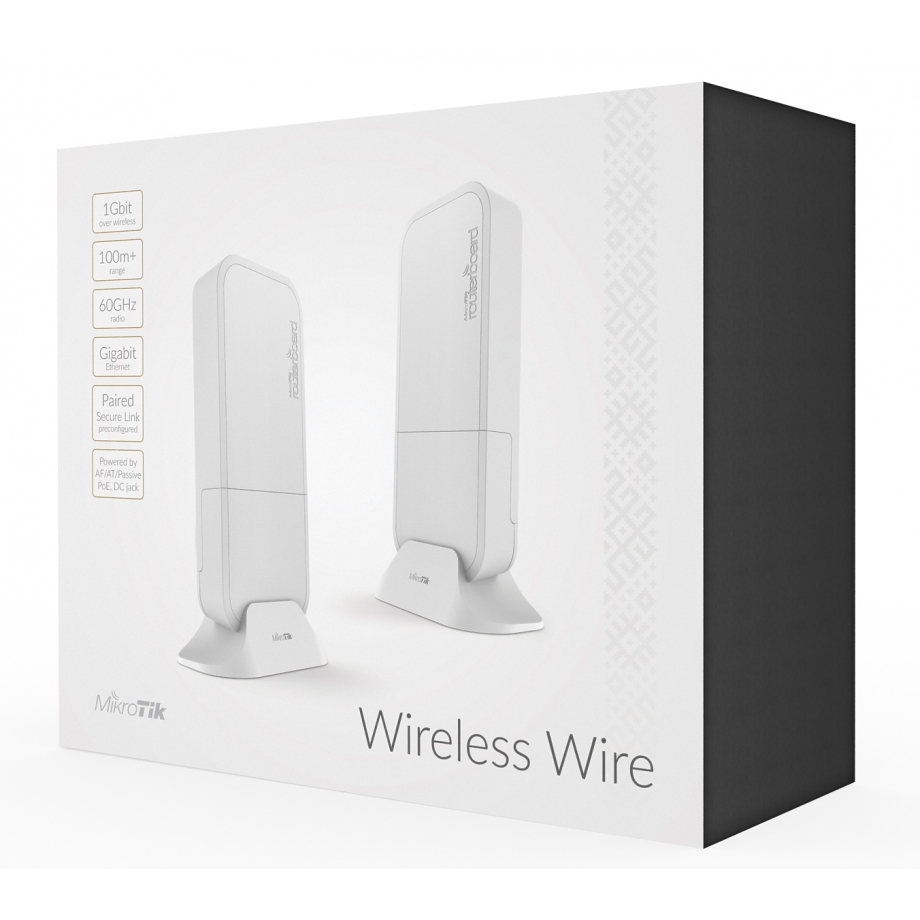 Short description
QCA9533-BL3A CPU, 256MB RAM, 802.11ad, RouterOS L3
Detailed description
1 Gbps full duplex without cables!
The Wireless Wire is a groundbreaking solution which offers fiber speed and quality for a fraction of the price. This amazing kit replaces your Gigabit Ethernet cable with two small devices that connect to each other over a 60 GHz wireless link.
Simply point the included devices at one another and power them on, it will make a 1 Gbps full duplex link to instantly replace your cable - this is why we call it the Wireless Wire!
The Wireless Wire makes secure AES encrypted 60 GHz wireless link that is not affected by the crowded Wi-Fi spectrum, offering a stable and fast link for distances of 200 meters or more. The box includes two wAP60G devices that are already paired together, a wall mounting kit, straps for pole mounting and also a pair of table stands for using the devices indoors. The link will even work through most windows, depending on their material.