Rack Cabinet 10" 4U, 300MM Glass Door, Black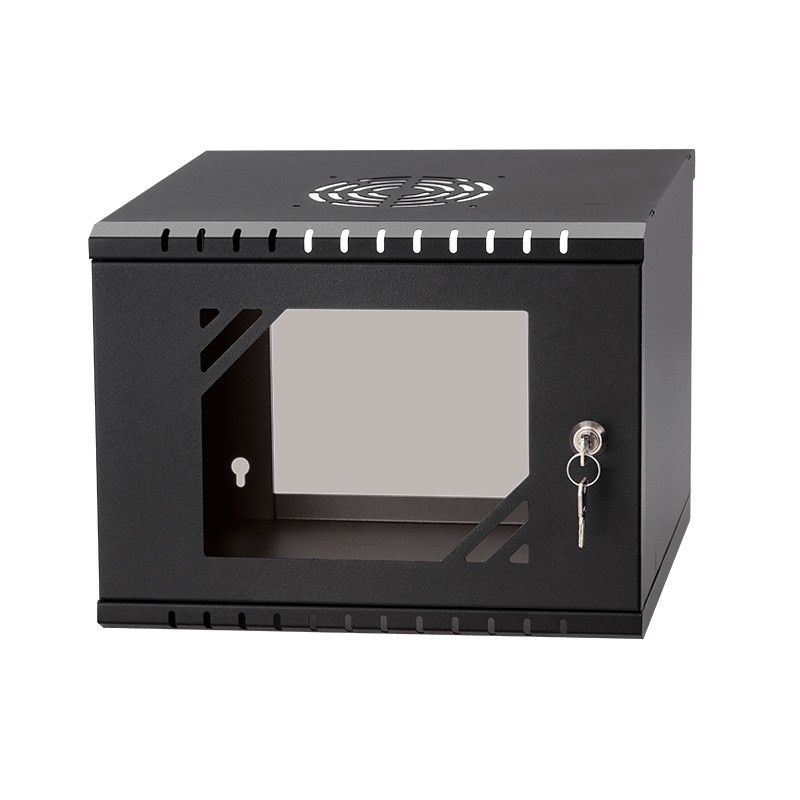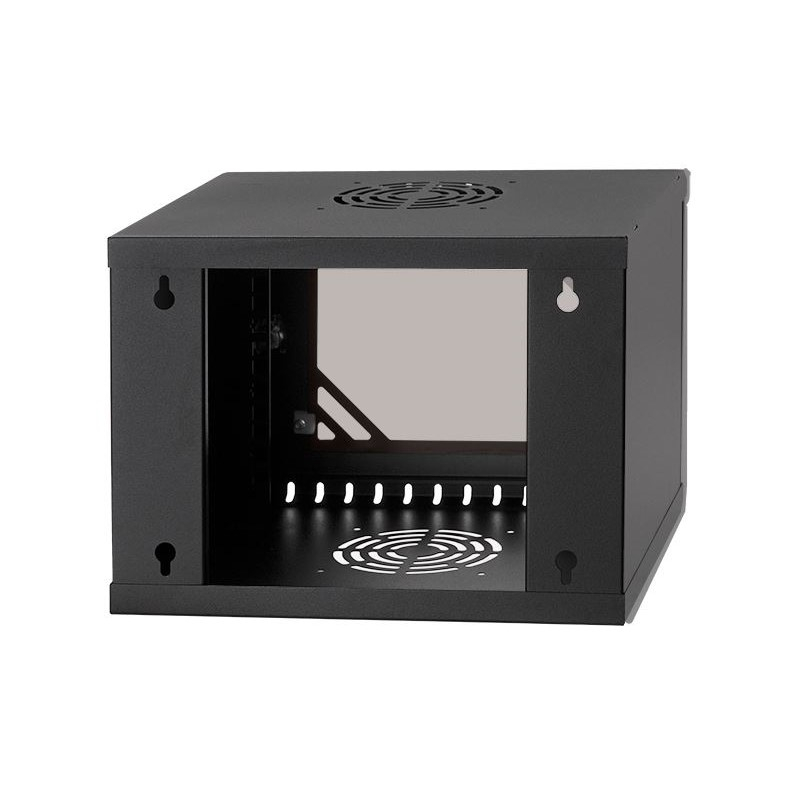 Detailed description
10" server cabinets enable the installation of devices in places with limited space like small server rooms or small to medium companies. The product allows the installation of several devices and RACK accessories. The open back and break-out cable entries help with the proper installation of the devices. The cabinet is used for installation, organization and storage of devices compliant with the 10" standard. Can be used for: telecommunication equipment, monitoring or alarm systems, for TV or LAN network, for home or industrial automation.
Assembling the server cabinet is quick and convenient, and the structure remains stable. The server cabinet is an excellent protection for sensitive devices against external factors and mechanical damage. The design of the cabinet ensures proper heat dissipation from the interior, which protects devices from overheating. Mounting holes in the rear part of the structure allow the cabinet to be hung with the wall plugs (not included in the set). Thanks to the uncomplicated design, the assembly is easy, fast and intuitive. The set includes a mounting kit and manual.
Easy to break out cable entries are placed on the top and the base of the server cabinet. They ensure the correct installation of fiber optics, cables and assembly of devices. Proper air circulation is essential to maintain the proper operation of devices/installations inside the cabinet. That is why this server cabinet has additional ventilation openings in the upper and lower part, and also at the front and on the sides.
The door is made from cold-rolled steel. The door can be installed on the left or right side depending on your needs. The opening angle is 180°, which ensures easy access to the installed devices. The door is equipped with a patent lock (2 keys included).