MikroTik Metal 52 ac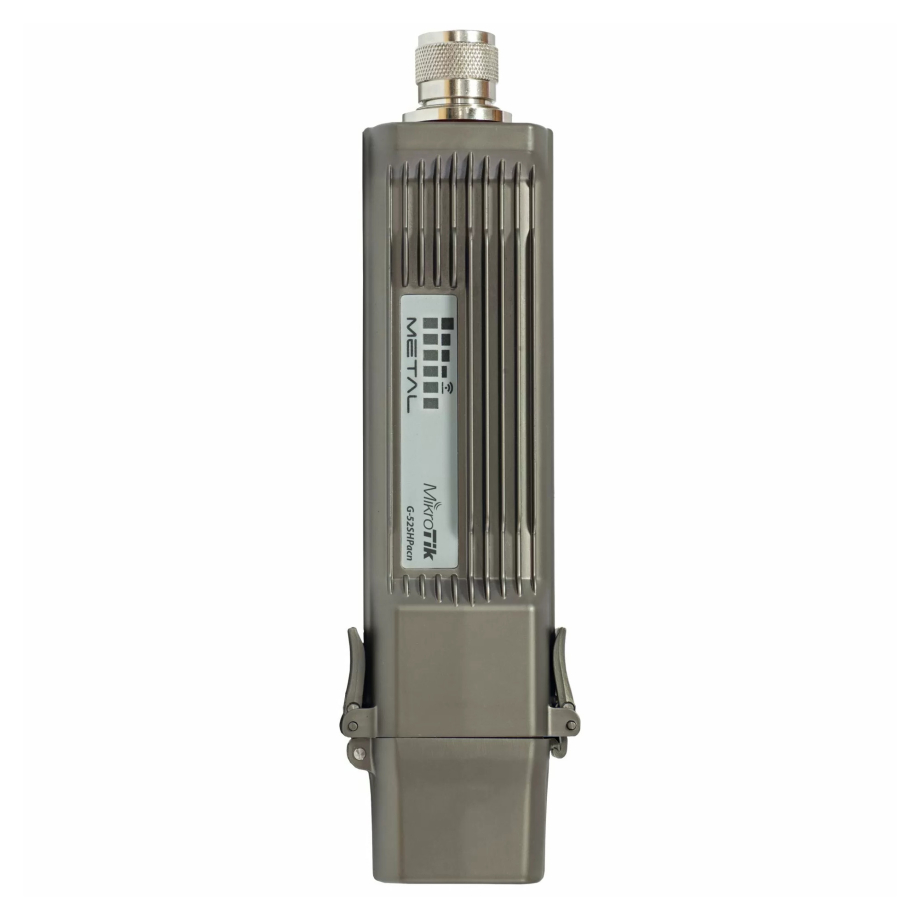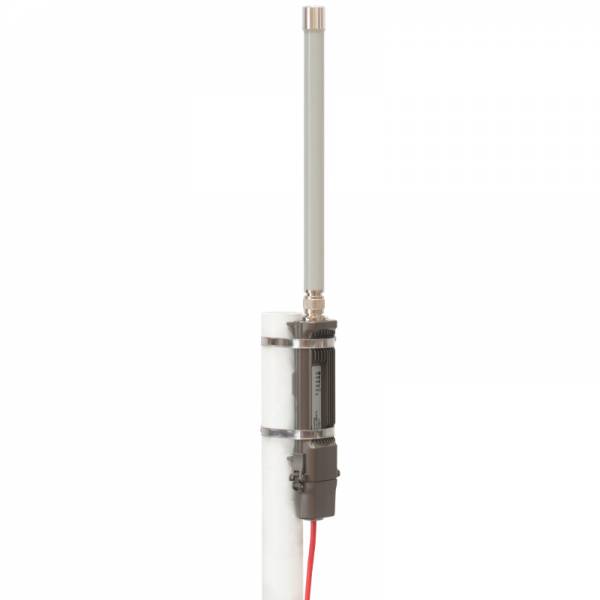 Short description
720MHz QCA9556, 64MB RAM, 1 GLAN, 2.4GHz 802.11 b/g/n, 5GHz 802.11ac/n/a, RouterOS L4, POE Adapter and Omni Antenna Included
Detailed description
2.4/5GHz Software Selectable AP/Backbone/CPE with AC Support, High TX Power, N-male Connector, Omni Antenna Included
Now with 802.11ac support, a Gigabit Ethernet port and a selectable wireless band (2.4GHz or 5GHz, up to 80 MHz wide channel). The new Gigabit port will help you utilize the full benefit of 802.11ac high speed wireless.
The Metal 52 ac supports 2.4GHz, 5GHz and all the legacy wireless modes as well (802.11 b/g/n for 2.4GHz and 802.11 a/n/ac for 5GHz).
Fully sealed, industrial design metal case, powered by RouterBOARD and RouterOS. The Metal comes with an AP software license, so you can attach your favorite antenna to use it as an AP, to make wireless point-to-point links or as a CPE - whatever you prefer!
The Metal 52 ac includes a Dual Band 2.4/5 GHz Omni directional antenna (6 dBi 2.4 GHz, 8 dBi 5 GHz), so you can use the unit right out of the box, or use your own antenna.
Compare with similar products
 
Wireless Network standards
802.11a/b/g/n/ac

802.11a/b/g/n/ac

2.4GHz Radio Rate
150Mbps

150Mbps

5GHz Radio Rate
433Mbps

433Mbps

Wireless Antenna Frequency Range & Gain
2.412 - 2.484 (GHz) 6 (dBi), 5.150 - 5.875 (GHz) 8 (dBi

2.412 - 2.484 (GHz) 6 (dBi), 5.150 - 5.875 (GHz) 8 (dBi)

Antenna beamwidth
360 °

360 °

Ethernet Ports
1 x 1 Gbps

1 x 1 Gbps

Chipset
QCA9556, 1 core, 720 MHz

QCA9556, 1 core, 720 MHz

RAM
64 MB

64 MB

Storage Memory
16 MB

16 MB

Max Power Consumption
11 W

5 W
|   | | |
| --- | --- | --- |
| Wireless Network standards | 802.11a/b/g/n/ac | 802.11a/b/g/n/ac |
| 2.4GHz Radio Rate | 150Mbps | 150Mbps |
| 5GHz Radio Rate | 433Mbps | 433Mbps |
| Wireless Antenna Frequency Range & Gain | 2.412 - 2.484 (GHz) 6 (dBi), 5.150 - 5.875 (GHz) 8 (dBi | 2.412 - 2.484 (GHz) 6 (dBi), 5.150 - 5.875 (GHz) 8 (dBi) |
| Antenna beamwidth | 360 ° | 360 ° |
| Ethernet Ports | 1 x 1 Gbps | 1 x 1 Gbps |
| Chipset | QCA9556, 1 core, 720 MHz | QCA9556, 1 core, 720 MHz |
| RAM | 64 MB | 64 MB |
| Storage Memory | 16 MB | 16 MB |
| Max Power Consumption | 11 W | 5 W |