Crimping Tool for RJ45, RJ12, RJ11 Connectors TOL-8468R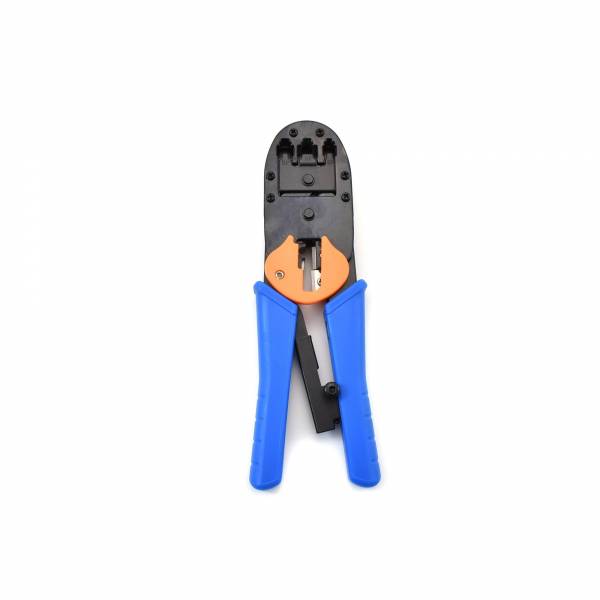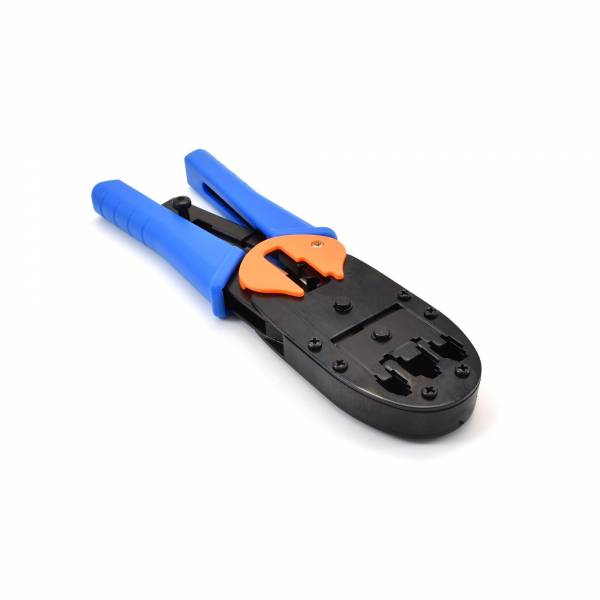 Detailed description
The crimping tool is designed for connecting wires between each other or to the contacts of connectors, in electrical installation work without the use of soldering or welding. With a crimping tool you can quickly and easy crimp a connector to a cable. Crimping punctures the plastic connector and holds each of the wires, allowing data to transmit through the connector.
Strip the cable back 25 mm from the end.
Untwist and straighten the wires inside the cable.
Arrange the wires into the right order.
Cut the wires into an even line 13 mm from sheathing.
Insert the wires into the connector.
Stick the connector into the crimping part of the tool and squeeze twice.
Remove the cable from the tool and check that all the pins are down.