We would like to inform you that due to Easter holiday on Friday 7th and Monday 10th of April, our office will be closed, and we won't be able to answer your e-mails. Orders from the warehouse will not be shipped either. From 11th April, our services will operate as usual.
Coaxial Cable N Male / SMA Male 2.5m Duplex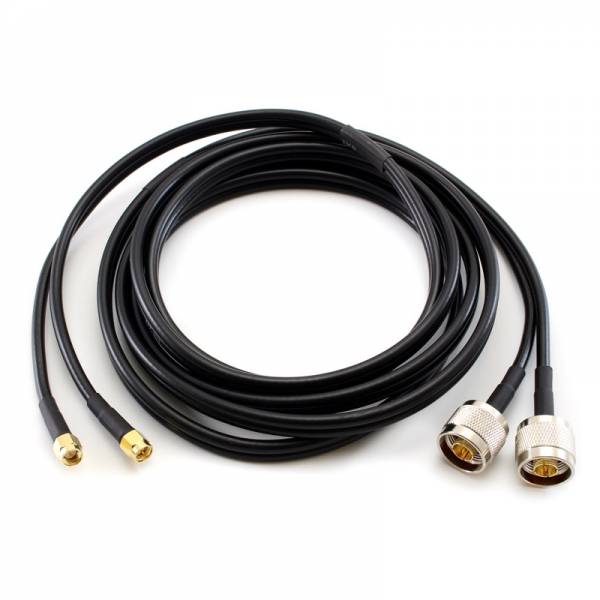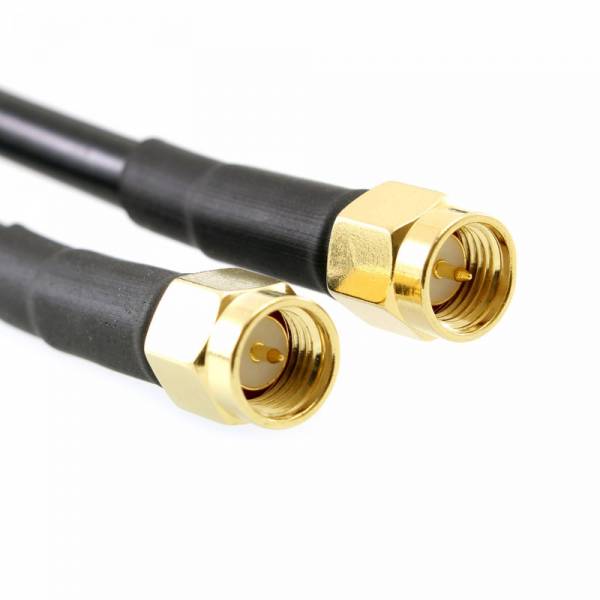 Short description
Suitable for 3G/4G LTE Routers to Connect with External Antennas, length 2.5 m
Detailed description
This is a duplex extension cable, which is equipped with N Male connector on the one side and SMA Male connector on the other side. The cable length is 10 m. The N-male connector is a connector with a central contact on the inside (plug), threaded on the inside. The SMA male connector has a center pin surrounded by a barrel with inside threads.
Type N connectors belong to one of the most popular series of threaded connectors for low to medium RF power levels. SMA connectors are coaxial RF connectors for coaxial cable with screw connection mechanism. The connector has an impedance of 50 ohms. SMA connectors are used on LTE equipment - LTE routers and antennas for them.