Zyxel 5 Port Switch 1Gbps GS-105B v3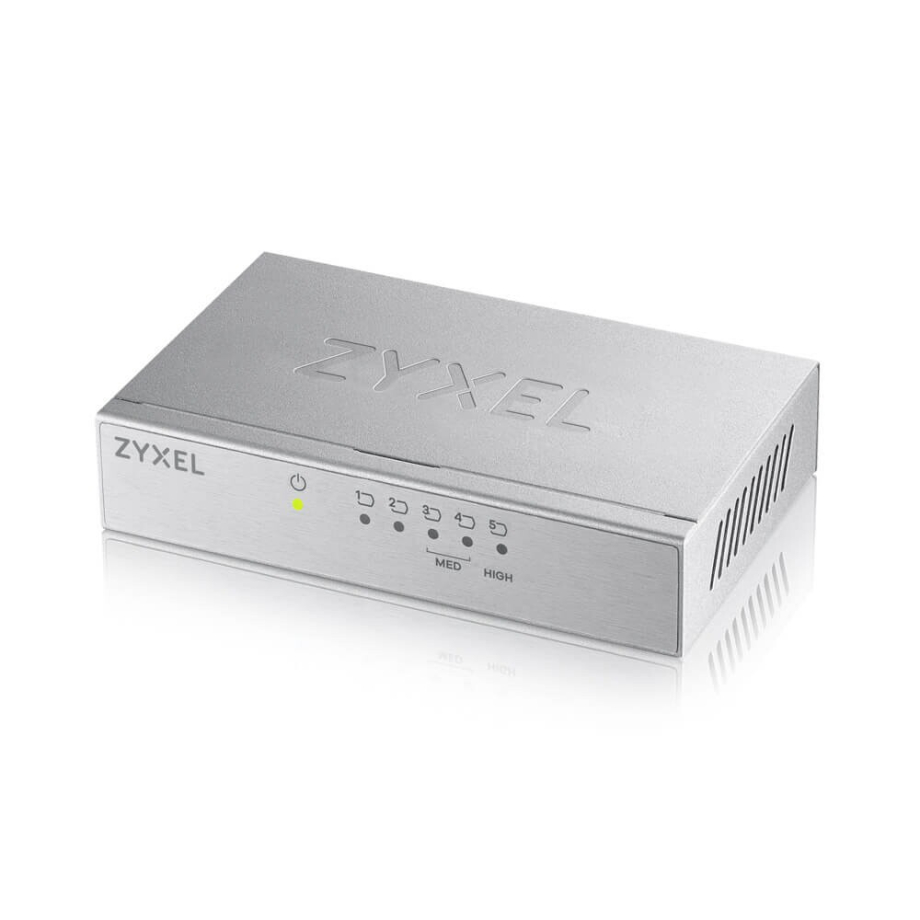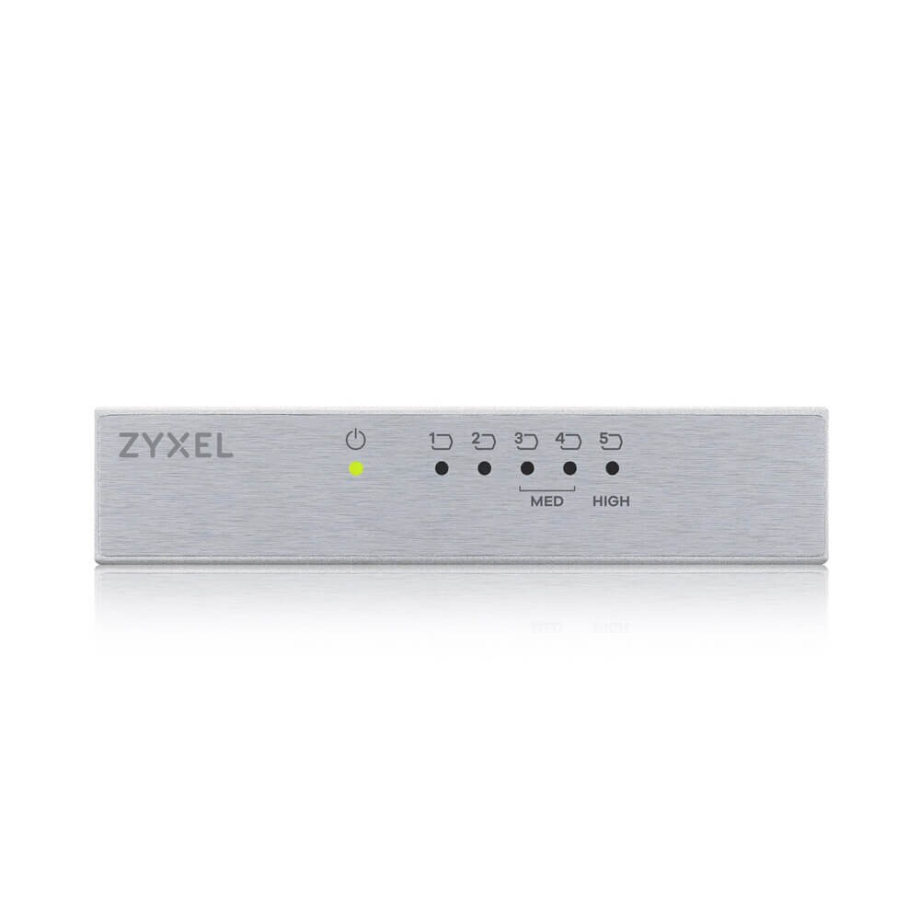 Short description
Zyxel Desktop Switch, 5x RJ45 1Gbps Ethernet Ports
Detailed description
Optimized for Smooth VoIP and Data Exchange
The Zyxel GS-105B v3 5-Port Desktop Gigabit Ethernet Switch connects network devices and the home network at blazing Gigabit speed. The newly designed QoS ports guarantee smooth transfer for bandwidthintensive applications such as VoIP and data communications.
Compact, sturdy switch with alternative wall-mount design
The GS-105B v3 fits any environment. Regardless of desktop or wall mount installation, its sturdy, compact design provides more flexibility for wired home networks. The GS-105B v3 has 3 QoS ports with an assigned high- and medium priority mechanism to enhance the stability of VoIP and data exchange. Just connect network devices to the high-priority or medium-priority ports of your choice, you can then enjoy smooth VoIP communication and data transfer at the same time.
Fast, reliable wired connectivity
Without any manual configuration, the GS-105B v3 can boost data transfer speed for connected network devices such as IP phones, network storage, PCs and laptops to the network at blazing-fast Gigabit speed. Compliant with the IEEE 802.3az Energy Efficient Ethernet standard, the GS-105B v3 provides power-saving benefits without compromising performance. The GS-105B v3 can automatically adjust power consumption according to the number of active, connected network devices and cable length; that is, it consumes less power if fewer network devices are connected and active, or when the length of Ethernet cable is shorter.
Application Diagram