We would like to inform you that due to Easter holiday on Friday 7th and Monday 10th of April, our office will be closed, and we won't be able to answer your e-mails. Orders from the warehouse will not be shipped either. From 11th April, our services will operate as usual.
Junction Box for Dome (Bullet) Camera DS-1280ZJ-XS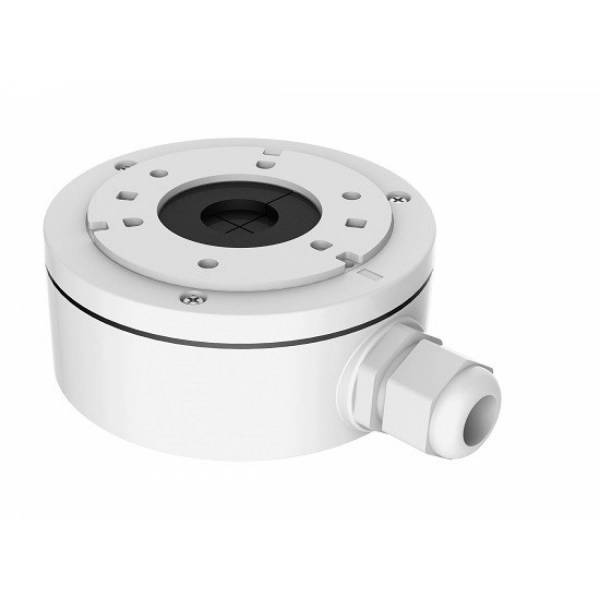 Short description
Junction Box for Dome (Bullet) Camera, For DS-2CD20xx series cameras
Detailed description
Aluminium junction box with cable holes for Hikvision Dome or Bullet cameras. The junction box should be installed on a flat surface. Waterproof rubber is necessary for outdoor application. The wall should be capable of supporting over 3 times as much as the total weight of the camera and the junction box. The maximum load capacity of the junction box is 4.5 kg.