MikroTik LtAP LTE6 kit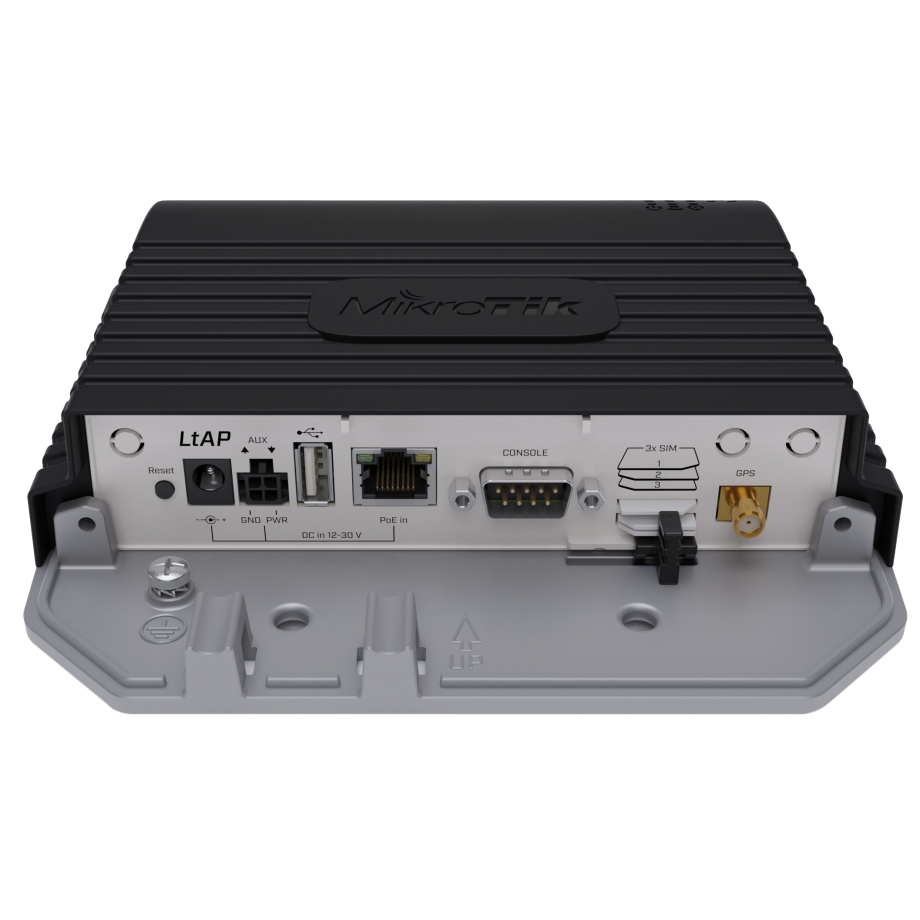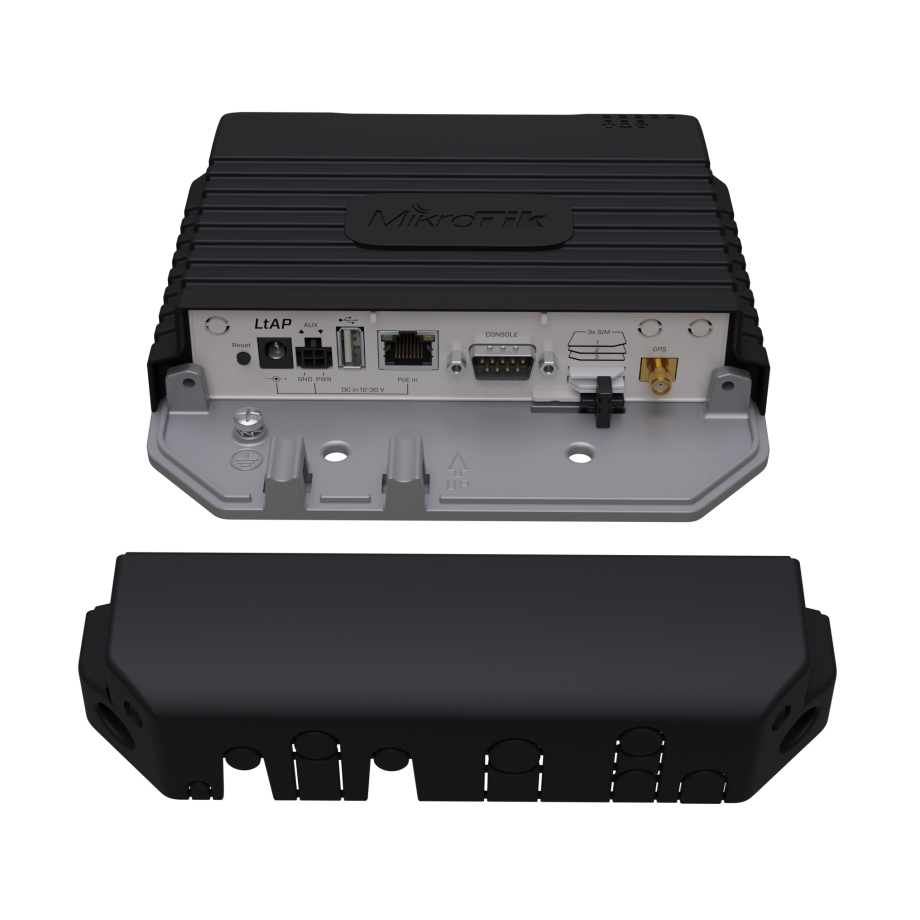 MikroTik MTCNA Certificate
MikroTik Value Added Distributor
MikroTik MTCNA Certificate
MikroTik Value Added Distributor
Detailed description
LtAP mini Series
The LtAP mini series by MikroTik offers a range of small, weatherproof wireless access points that are designed for various environmental conditions such as rain, snow, wind, and extreme temperatures. These durable devices are encased in a special enclosure that protects their internal components from the elements, making them perfect for outdoor installations in parks, streets, or other public areas, as well as for mobile applications in vehicles.
Integrated GPS Feature
What truly sets the LtAP mini series apart is its integrated GPS feature that allows for real-time tracking of vehicles. This can be utilized for navigation, fleet management, or other location-based applications. The GPS data can also be employed for geofencing, a technology that creates a virtual boundary around a geographic area and can trigger an alert or action when a device enters or exits that area. External GPS antennas are also available for order separately, providing you with even more options for precise location tracking.
Extensive Connectivity Options
The LtAP LTE6 kit is equipped with a built-in CAT6 cellular modem that provides fast 4G (LTE) connectivity with download speeds of up to 300 Mbps, ensuring that you're always connected, no matter where you are. The capabilities of the LtAP LTE6 kit are extensive, featuring three Mini SIM slots that allow you to switch between cellular providers as needed, ensuring optimal connectivity and a failsafe in case of provider interruptions. The device also includes a Gigabit Ethernet port for wired devices, offering quick and reliable data transmission.
Customizable Options
For those looking to expand the device's capabilities, the LtAP LTE6 kit comes with two miniPCI-e slots. One of these slots is already populated with the LTE modem, while the second is available for additional expansions, such as a second LTE modem for redundancy or a 5 GHz interface to support dual concurrent 2.4 GHz / 5 GHz AP + LTE.
The robust and durable case of the LtAP LTE6 kit is designed to withstand even the harshest conditions, from public transportation and logistics operations to extreme weather environments, with an operational temperature range of -40°C to +70°C. The device is also perfect for tracking vehicles in real-time, with a simple tracking application example provided in the RouterOS documentation to get you started.
Robust Hardware Configuration
In terms of hardware, the LtAP LTE6 kit is powered by the MT7621A chipset developed by MediaTek, which supports high-performance networking and Wi-Fi. This chipset is paired with a 2-core, 880 MHz CPU, and 128 MB of RAM, ensuring that the device can handle a range of tasks with ease. Lastly, the LtAP LTE6 kit features several powering options, including a DC jack, POE-in, and automotive, as well as a full-size USB port and RS232 serial port for connecting other devices and console access for debugging.
Compare with similar products
 
Ethernet Ports
1 x 1 Gbps

1 x 100 Mbps

1 x 100 Mbps

USB Ports
1 x USB-A 2.0

1 x Micro USB

1 x Micro USB

PCI Express
2 x MiniPCI-e

1 x MiniPCI-e

1 x MiniPCI-e

Chipset
MT7621A, 2 core, 880 MHz

QCA9531, 1 core, 650 MHz

QCA9531, 1 core, 650 MHz

RAM
128 MB

64 MB

64 MB

Storage Memory
16 MB

16 MB

16 MB

Max Power Consumption
24 W

9 W

9 W

Environment
Indoor, Outdoor

Outdoor

Outdoor

SIM Card Slot
Triple SIM

Dual SIM

Dual SIM

LTE modem
|   | | | |
| --- | --- | --- | --- |
| Ethernet Ports | 1 x 1 Gbps | 1 x 100 Mbps | 1 x 100 Mbps |
| USB Ports | 1 x USB-A 2.0 | 1 x Micro USB | 1 x Micro USB |
| PCI Express | 2 x MiniPCI-e | 1 x MiniPCI-e | 1 x MiniPCI-e |
| Chipset | MT7621A, 2 core, 880 MHz | QCA9531, 1 core, 650 MHz | QCA9531, 1 core, 650 MHz |
| RAM | 128 MB | 64 MB | 64 MB |
| Storage Memory | 16 MB | 16 MB | 16 MB |
| Max Power Consumption | 24 W | 9 W | 9 W |
| Environment | Indoor, Outdoor | Outdoor | Outdoor |
| SIM Card Slot | Triple SIM | Dual SIM | Dual SIM |
| LTE modem | | | |