We would like to inform you that due to Easter holiday on Friday 7th and Monday 10th of April, our office will be closed, and we won't be able to answer your e-mails. Orders from the warehouse will not be shipped either. From 11th April, our services will operate as usual.
MikroTik hAP ac lite tower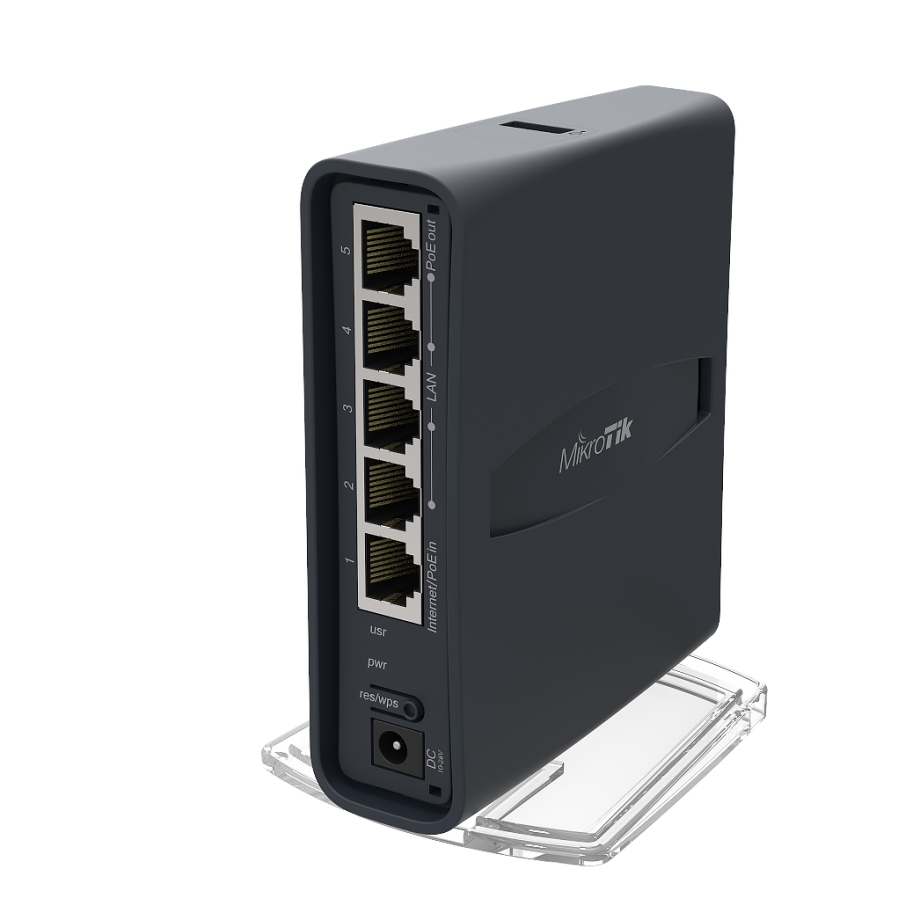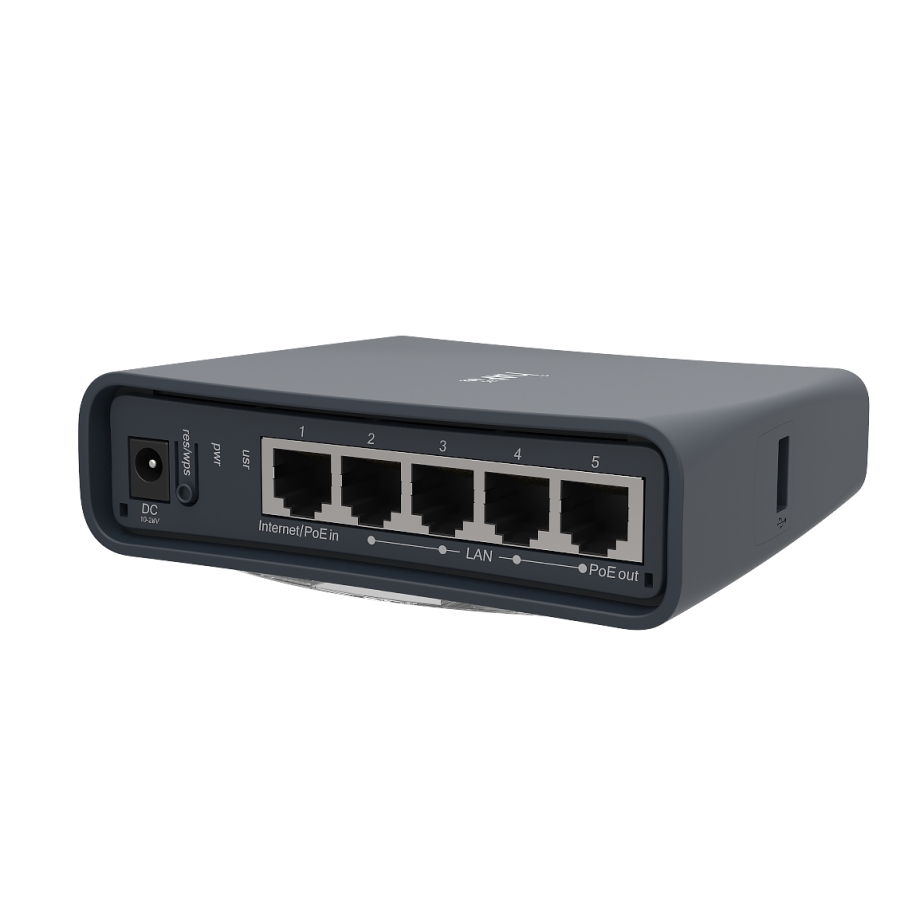 Short description
650MHz CPU, 64MB RAM, 5x LAN ports, 802.11a/b/g/n/ac, 2.4GHz 2 chains + 5GHz 1 chain , RouterOS L4
Available product variations
Detailed description
Dual-Concurrent 2.4/5GHz AP, 802.11ac, Five Ethernet Ports, PoE-Out on Port 5, USB for 3G/4G Support
The hAP ac lite is a Dual-concurrent Access Point, that provides WiFi coverage for 2.4GHz and 5GHz frequencies at the same time.
Unit is equipped with a 650MHz CPU, 64MB RAM, five 10/100Mbps Ethernet ports (PoE output on port #5), dual-chain 802.11b/g/n 2.4GHz wireless, single chain 802.11a/n/ac 5GHz wireless, USB port for 3G/4G modem and a RouterOS L4 license.
The hAP ac lite can be powered from the power jack or with passive PoE from a PoE injector. The power adapter is included. Unit provides PoE output function for port 5 - it can power other PoE capable devices with the same voltage as applied to the unit. Maximum load on the port is 500 mA.