Reyee Wi-Fi 6 High-performance Business Router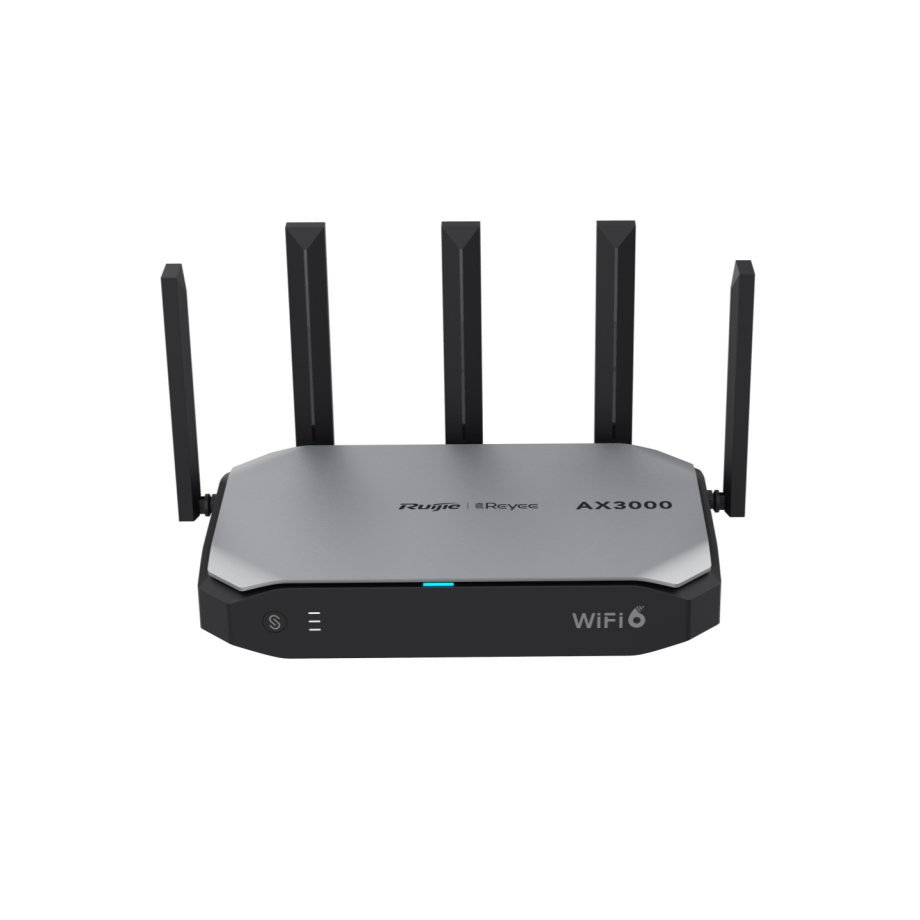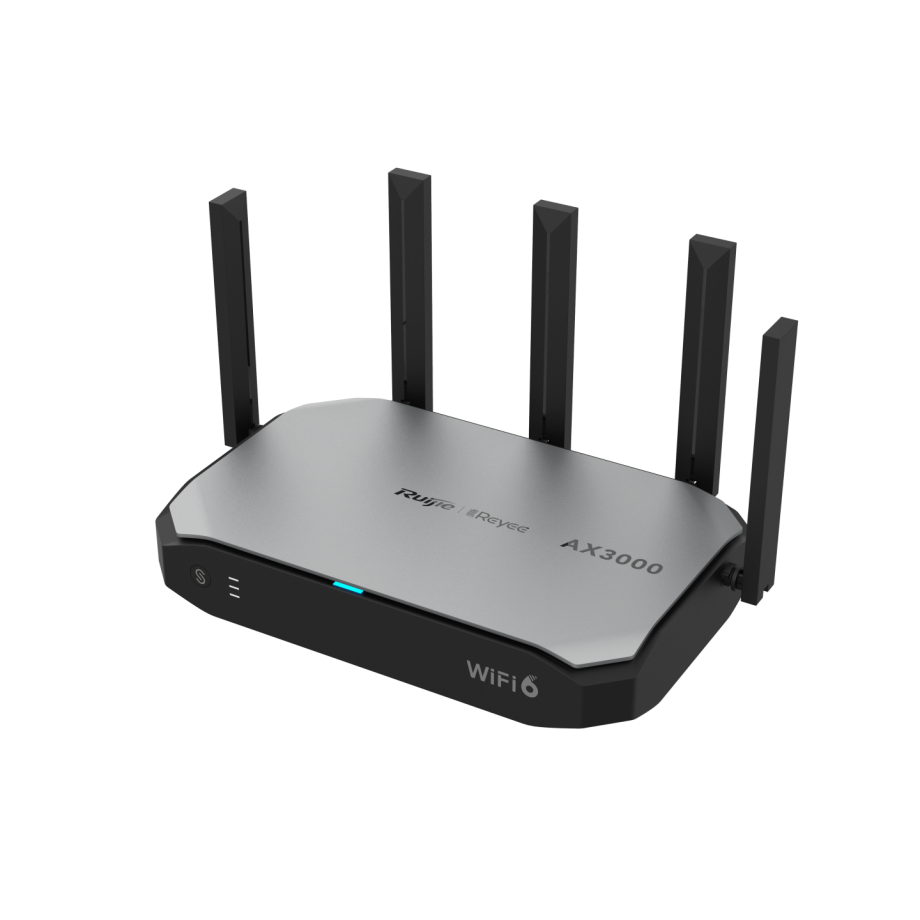 Detailed description
Best-in-class Wireless Router
RG-EG105GW-X is a professional wireless Wi-Fi 6 router for small size businesses, SOHO, retail, restaurant, coffee shop, hotel, etc. You can easily set up the whole network with this all-in-one wireless router. The router is equipped with 5 external 5dBi antennas and five Gigabit Ethernet ports (three ports are LAN / WAN switchable). RG-EG105GW(T) operates in 2.4 GHz and 5GHz bands with support for 2x2 MU-MIMO technology at both frequencies. The total data transfer rate is 2976 Mbps.
Rich Enterprise-Grade Features
The router supports the following Cloud Management features: Reyee free DDNS, Upgrade firmware via Cloud, Cloud portal authentication, Remote monitoring and maintenance, APP library dynamic update. You can securely monitor the NVR/IPC/Internal Server anytime from anywhere. RG-EG105GW-X supports the Reyee Mesh Technology, the mesh is ready to use with just the push of a button. Less wiring, more relaxing!
Enter the Era of Wi-Fi 6 Ultra-High-Speed
Service Continuity with Power-on
One-Click Reyee Mesh
Cloud, Make Your Business Easy
Compare with similar products
 
Protocol
802.11ax (Wi-Fi 6)

802.11ac Wawe2 (Wi-Fi 5)

Wireless Throughput
2976Mbps

1267Mbps

Antenna
5 External 5 dBi Antennas

4 Built-in 3 dBi Antennas

Wireless Recommended Client
80

80

Total Recommended Client
180

150

Recommended Bandwidth
1.2Gbps

600Mbps

Reyee Mesh

Max WAN Ports
4

4

CPU
Dual Cores, 1.3GHz

Dual Cores, 800MHz

RAM
512MB

256MB

USB
USB 3.0

USB 2.0

Load Balancing

Basic Firewall

VPN
PPTP, L2TP, IPsec, OpenVPN

PPTP, L2TP, IPsec, OpenVPN

User Group Bandwidth Policy

Free Cloud Management

Self-organizing Network

Warranty
3 Years

3 Years
|   | | |
| --- | --- | --- |
| Protocol | 802.11ax (Wi-Fi 6) | 802.11ac Wawe2 (Wi-Fi 5) |
| Wireless Throughput | 2976Mbps | 1267Mbps |
| Antenna | 5 External 5 dBi Antennas | 4 Built-in 3 dBi Antennas |
| Wireless Recommended Client | 80 | 80 |
| Total Recommended Client | 180 | 150 |
| Recommended Bandwidth | 1.2Gbps | 600Mbps |
| Reyee Mesh | | |
| Max WAN Ports | 4 | 4 |
| CPU | Dual Cores, 1.3GHz | Dual Cores, 800MHz |
| RAM | 512MB | 256MB |
| USB | USB 3.0 | USB 2.0 |
| Load Balancing | | |
| Basic Firewall | | |
| VPN | PPTP, L2TP, IPsec, OpenVPN | PPTP, L2TP, IPsec, OpenVPN |
| User Group Bandwidth Policy | | |
| Free Cloud Management | | |
| Self-organizing Network | | |
| Warranty | 3 Years | 3 Years |