Alfa 2.4/5GHz Outdoor Antenna 4/6dBi N-Male
Short description
Dual-band 2.4GHz/ 5GHz outdoor omni antenna, 4/6 dBi, N-male connector.
Available product variations
Detailed description
The ALFA AOA-2458-46ACM is a new high quality, low cost dual band 4/6 dBi gain omni-directional 2.4/5 GHz Wi-Fi antenna with N-male connector. The gain is 6 dBi for 5 GHz and 4 dBi for 2.4 GHz. The antenna has weather resistant casing.
VSWR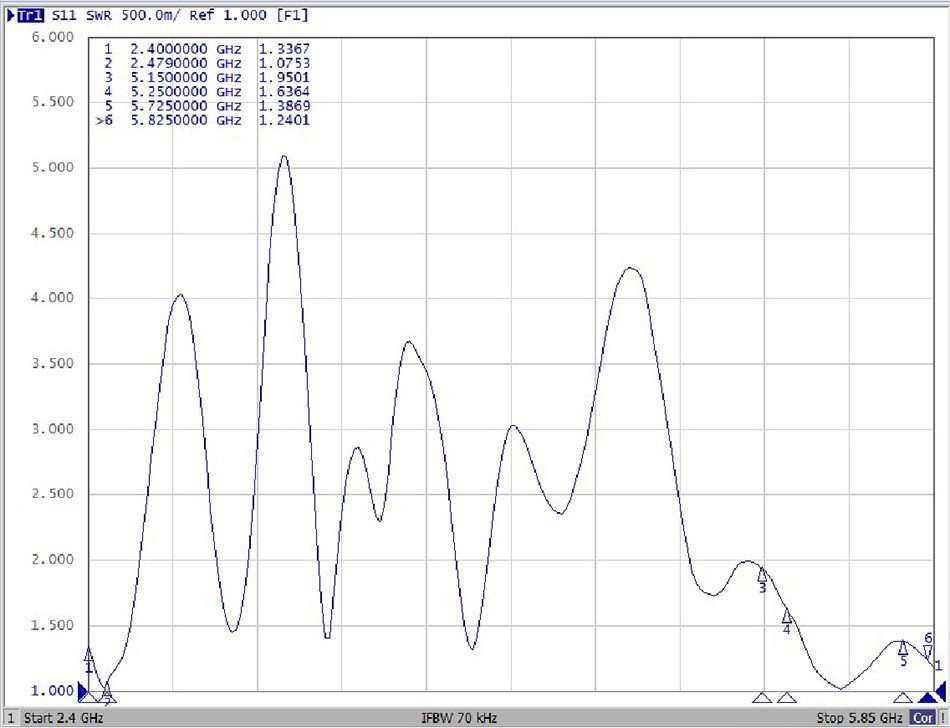 Frequency Diagram