Xiaomi 10W Wireless PowerBank 10000 mAh, Black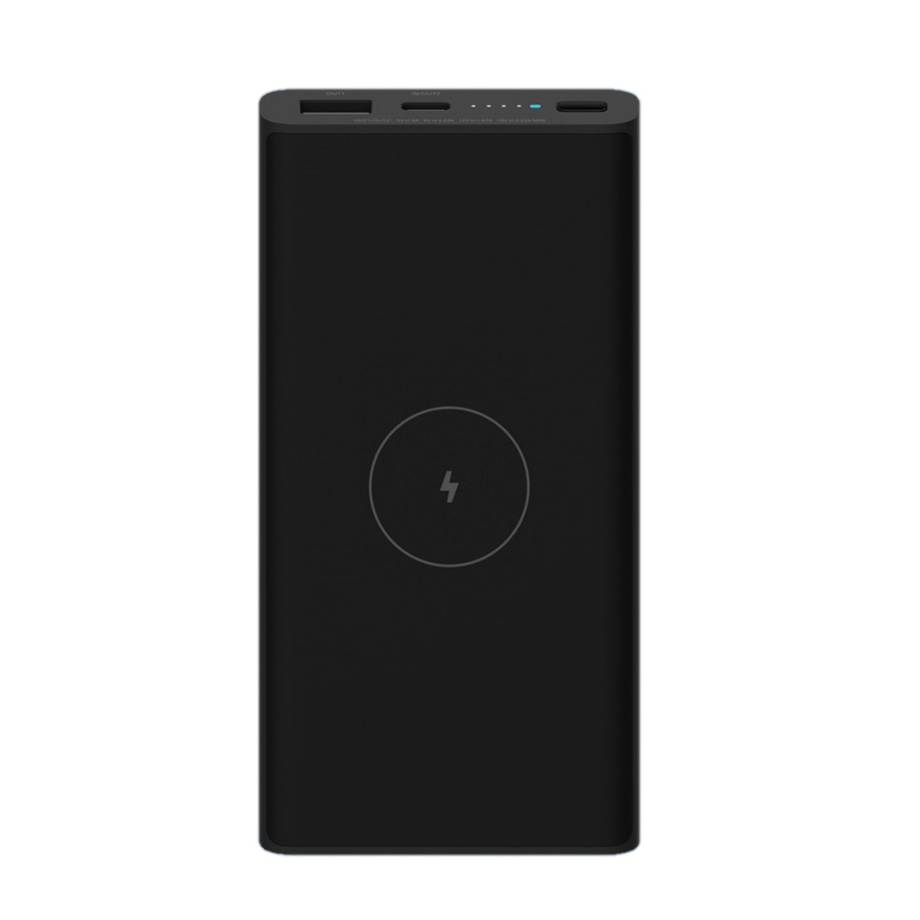 Detailed description
The Xiaomi Wireless PowerBank supports wireless and wired charging. It charges devices and self-charge with a single cable. The package includes a Mi USB Type-C Charge Cable that can be used to charge smart devices with a Type-C port, as well as the Xiaomi 10W Wireless Power Bank 10000 itself.
The PowerBank features 10W wireless fast charging and two 22.5W wired charging ports. You can charge up to three devices simultaneously - one device wirelessly and two devices via USB cable. Xiaomi PowerBank uses a high-quality lithium-ion polymer battery and works with most smartphones and digital devices. The high-capacity 10000mAh power bank lets you fully charge multiple smartphones, one after another.
High 10000mAh capacity housed in a body weighing only 240g. Xiaomi wireless PowerBank automatically recognizes and enables wireless charging--simply place and charge. Charge your smartphone in its case at a vertical induction distance of ≤ 5mm. Capable of wireless output synchronization while self-charging, turning it into a wireless charger in seconds.
With a maximum input power of up to 22.5W, the Type-C port greatly reduces the time needed for the power bank to self-charge, and ensures sufficient power when you're on the go. It requires approximately 4h for a full self-charge. This PowerBank is compatible with a wide range of devices that support wireless charging. In addition to wireless fast charging for the Mi 11 Ultra, you can also wirelessly charge Apple and Samsung smartphones.