RouterBoard 450Gx4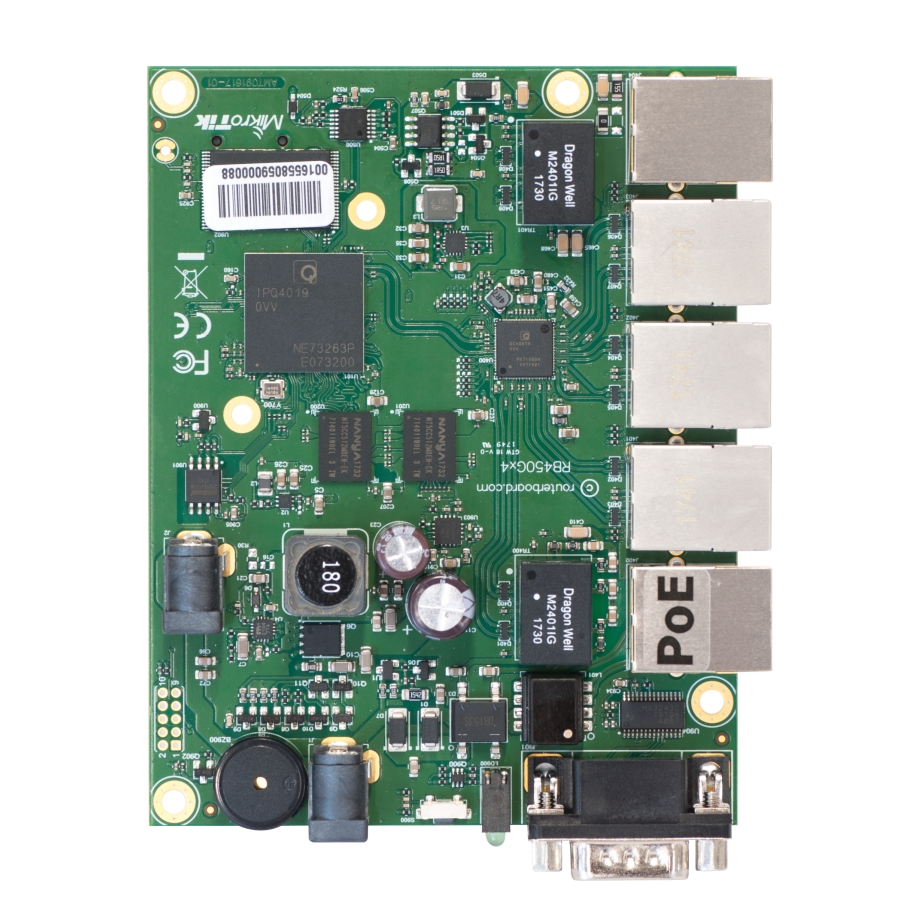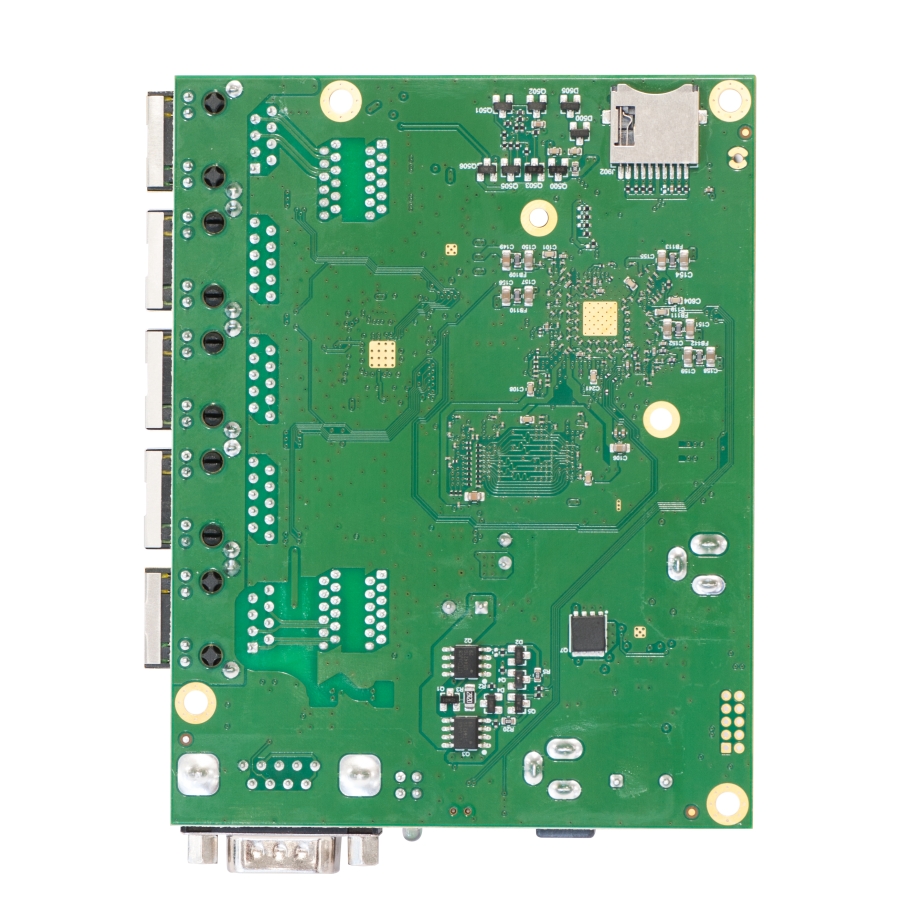 MikroTik MTCNA Certificate
MikroTik Value Added Distributor
MikroTik MTCNA Certificate
MikroTik Value Added Distributor
Detailed description
Four Core 716MHz CPU, 1GB RAM, 5xGigabit Ethernet, PoE Out on Port #5, RouterOS L5
The RB450Gx4 is an Ethernet router with five Gigabit Ethernet ports, a serial port, 512 MB NAND memory and a microSD card slot.
It is powered by MikroTik RouterOS. It comes without an enclosure, you are free to use it in your own. The device form factor is identical to the previous RB850 and RB450 series, so you can use the same enclosures.
The device is powered by a quad-core ARM CPU, has 1 GB of RAM and supports hardware IPsec encryption. The device is powered by RouterOS - the operating system, which will turn this powerful system into a highly sophisticated router, firewall or bandwidth manager.
Technical Specs / Datasheet