MikroTik RB2011UiAS-IN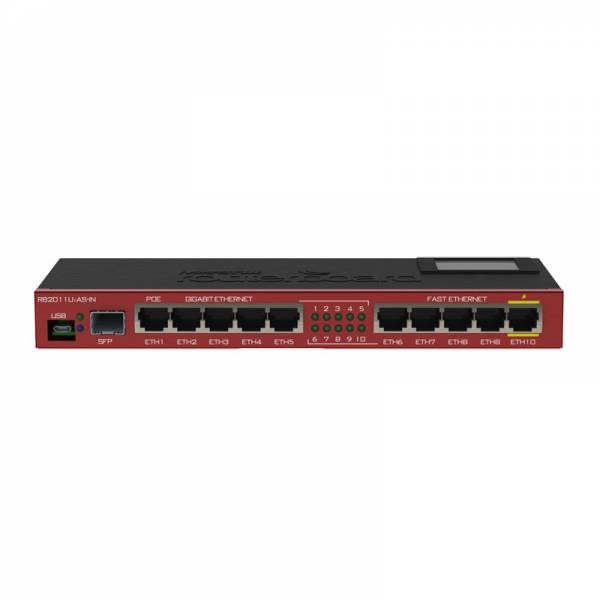 Short description
AR9344 CPU, 128MB RAM, 5xLAN + 5xGLAN, 1xSFP, RouterOS Level5
This item has been discontinued
We recommend to use the product presented below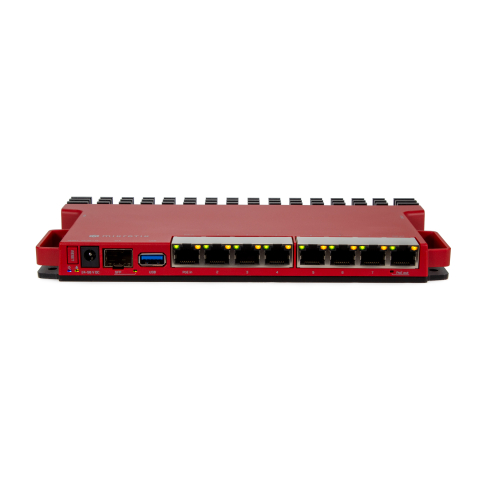 Detailed description
RB2011 Series
RB2011 are multifunctional routers with 5 Gigabit Ethernet ports and 5 Fast Ethernet ports, and multiple models available. The RB2011iL models are lower cost, but the RB2011Ui series have full features.
All RB2011 Devices are Powered by a Atheros 600MHz 74K MIPS CPU.
The RB2011 is powered by RouterOS, a fully featured routing operating system which has been continuously improved for fifteen years. Dynamic routing, hotspot, firewall, MPLS, VPN, advanced quality of service, load balancing and bonding, real-time configuration and monitoring - just a few of the vast number of features supported by RouterOS.
Technical Specs / Datasheet