Pull-Out Shelf 19" 1U, 450mm, Black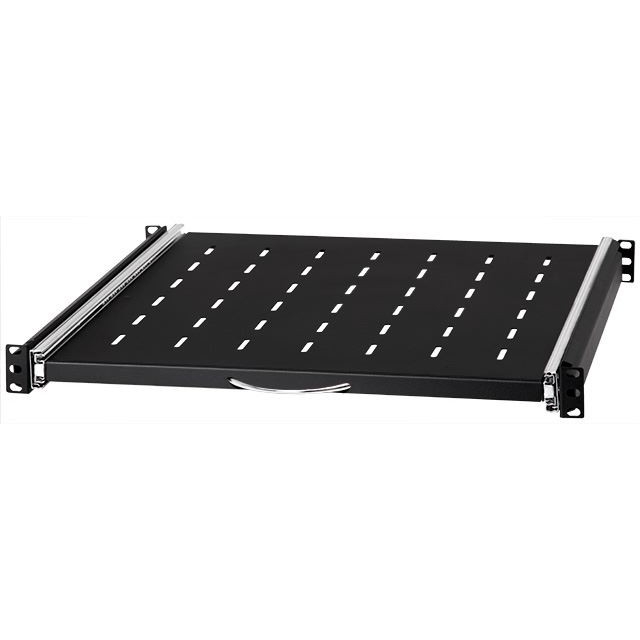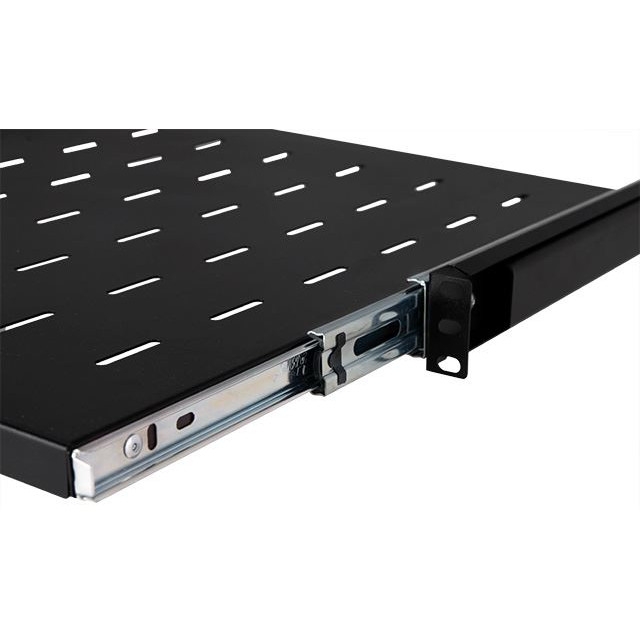 Detailed description
A sliding shelf can be used for the installation of devices without RACK mounting brackets. The shelf is designed to be mounted in 19" ICT cabinets. Metal guides ensure comfortable use. Slides provide a full extension of the shelf, allowing easy access to devices that require regular configuration.
The product can be mounted on rails with a spacing from 550 to 900 mm. The mounting space's adjustment is smooth and does not require additional work, except for the desired depth extension. The shelf is made from high-quality steel, which guarantees durability. Besides, the product is stable thanks to four-point mounting.
The perforated bottom of the shelf provides heat dissipation necessary for the devices' proper functioning. Also, you can use the holes for fastening wires with cable ties. The metal handle makes it easy to pull the shelf out.
Technical Specs / Datasheet