Unifi Antenna for AC Mesh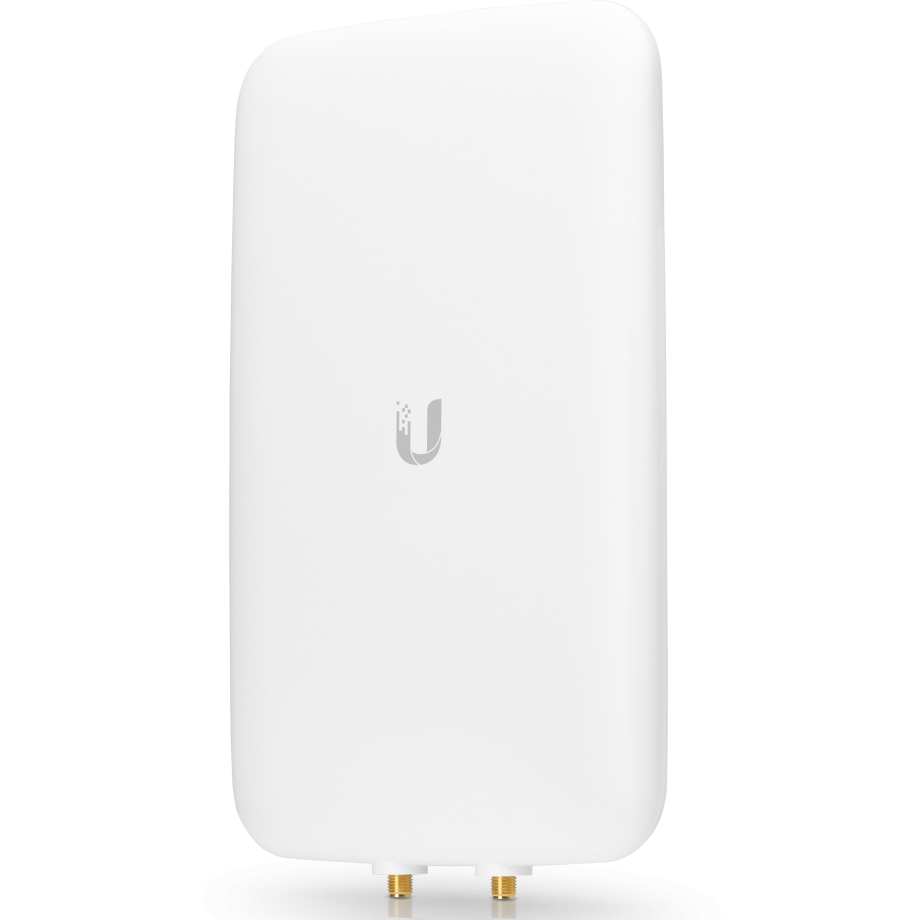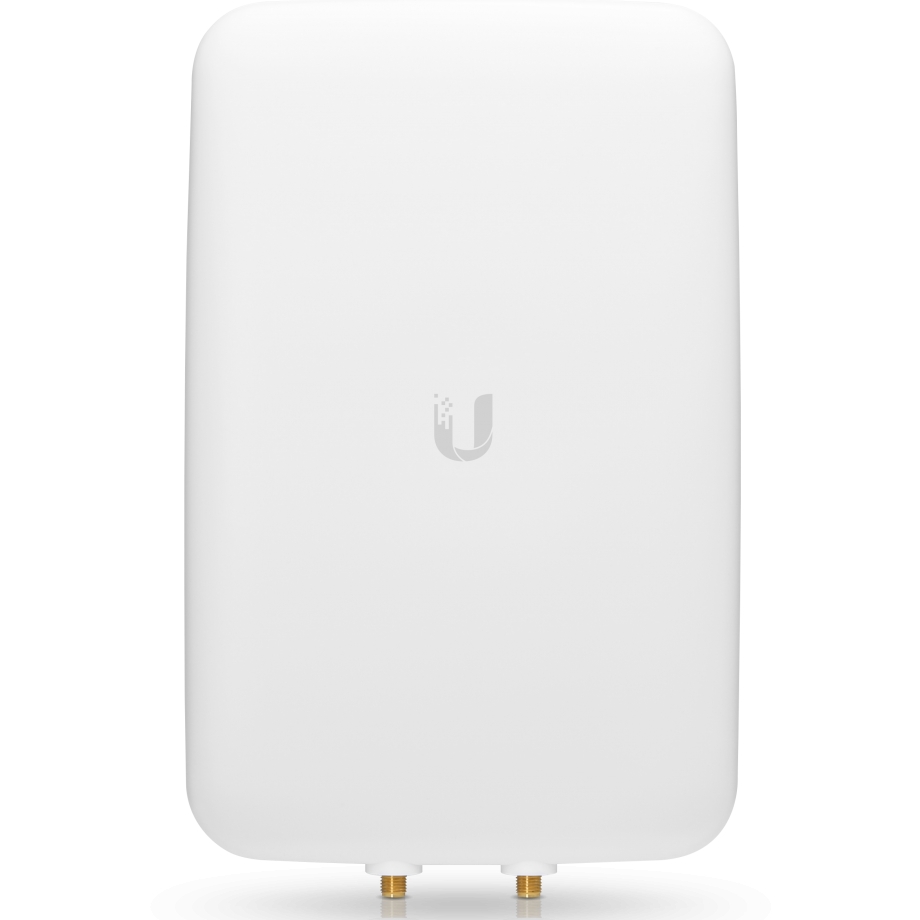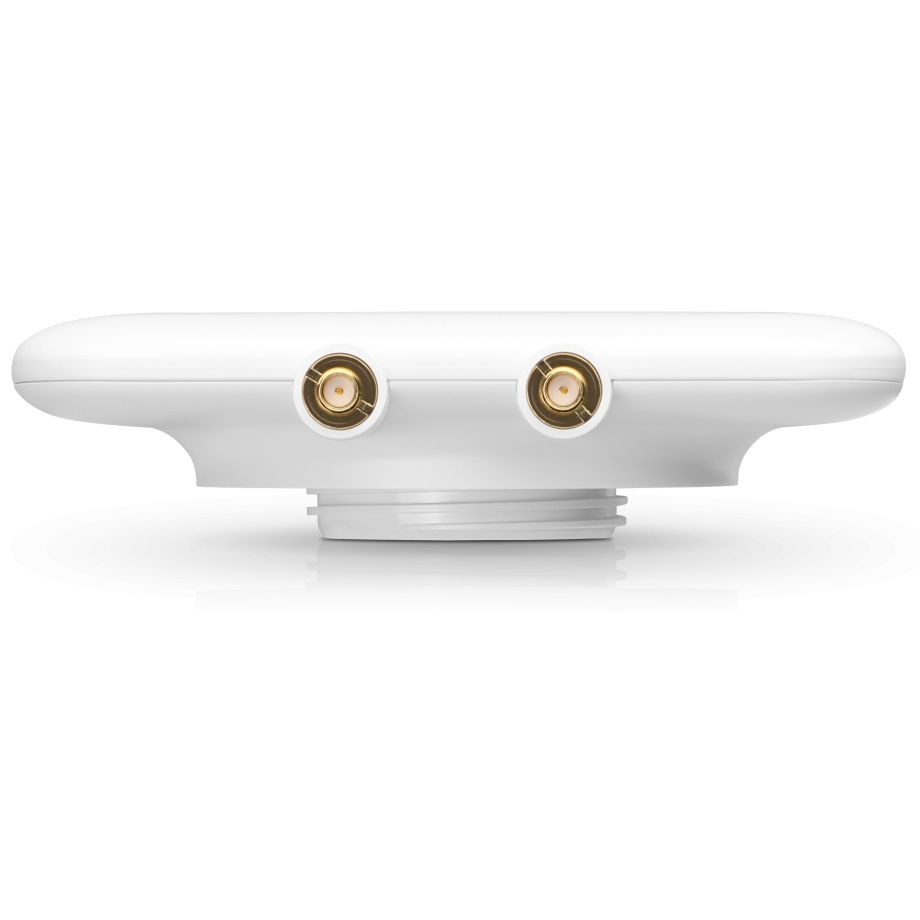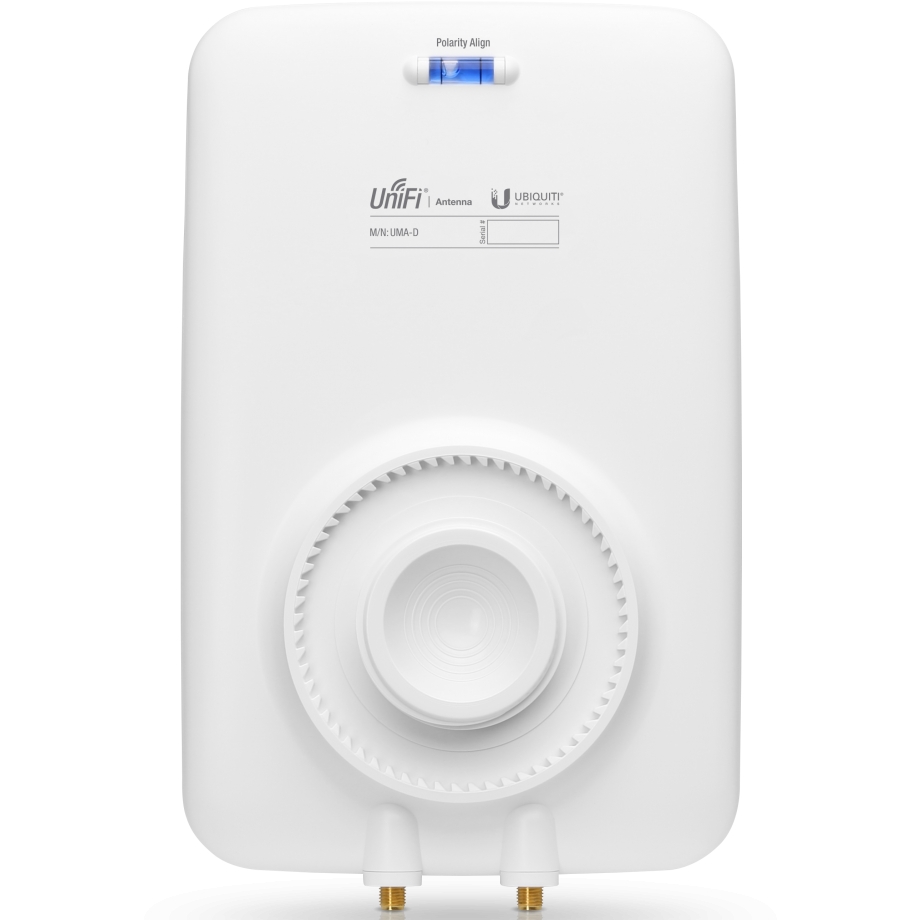 Short description
Outdoor/Indoor Directional Dual-Band Antenna 2.4GHz & 5GHz, 802.11ac
Detailed description
UniFi AC M Dual-Band Antenna
The UniFi Antenna, model UMA-D, is an optional mesh antenna designed to work with the UniFi® AC Mesh AP and model UAP-AC-M.
With dual-band support, the UMA-D expands range coverage and provides customised pattern shaping.
Outdoor Weather-Resistant Enclosure
High Efficiency Directional Radiation Pattern
Dual-Band, Dual-Polarity Optimized for 802.11ac
Ball Joint 3-Axis Mount for Precise Aiming
Wall/Poll Mount Included for Versatile Installation
Dual-Band Directivity
Directivity allows you to get coverage where you need it. With its high-efficiency radiator, the UMA-D delivers significantly better performance for your desired coverage area and less interference with neighboring APs.
Mounting Versatility
Use the included mount for horizontal or vertical mounting on a wall, ceiling, or pole. The ball-joint system allows for quick and easy alignment: azimuth (left/right), elevation (up/down), and orientation (vertical or horizontal pole/surface).