We would like to inform you that due to Easter holiday on Friday 7th and Monday 10th of April, our office will be closed, and we won't be able to answer your e-mails. Orders from the warehouse will not be shipped either. From 11th April, our services will operate as usual.
GentleBox JE-300 Plastic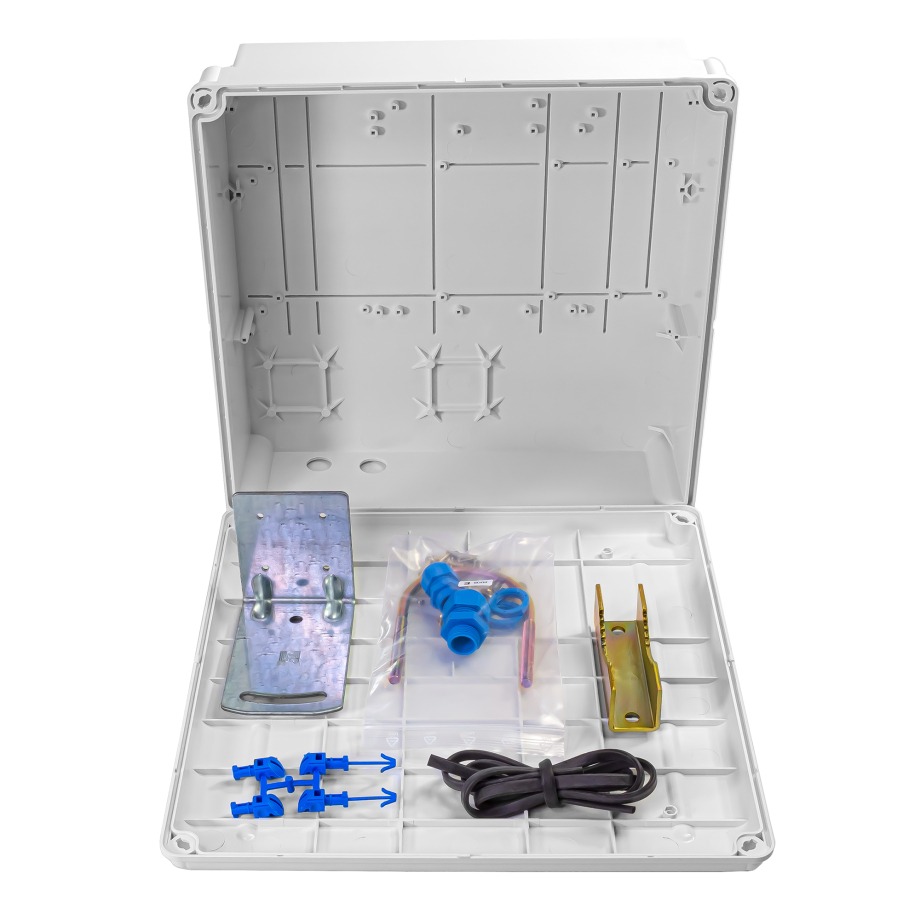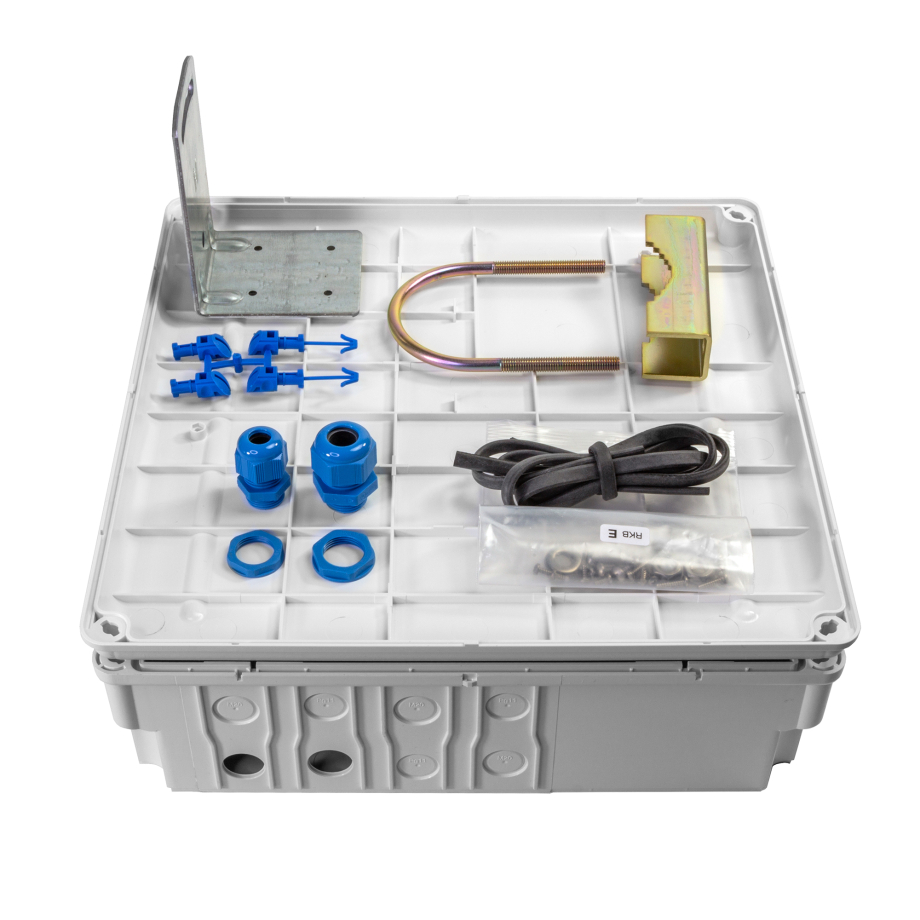 Short description
Outdoor box for AP, RouterBOARDs and other electronics
Stock availability
out of stock
arrival date unknown
Detailed description
GB-JE-300 is a universal mounting box made of plastic for outdoor use. The box is a hermetically sealed enclosure for various platforms with a set of metal fasteners, sealing and waterproof elements.