UISP EdgeRouter 6P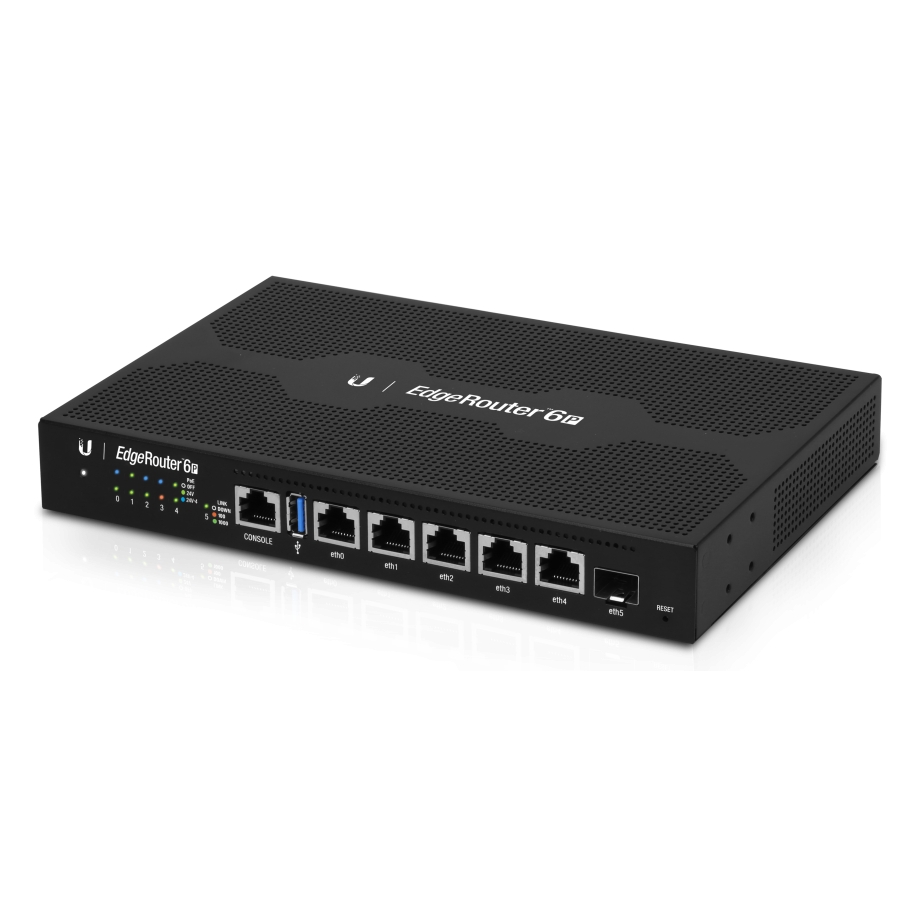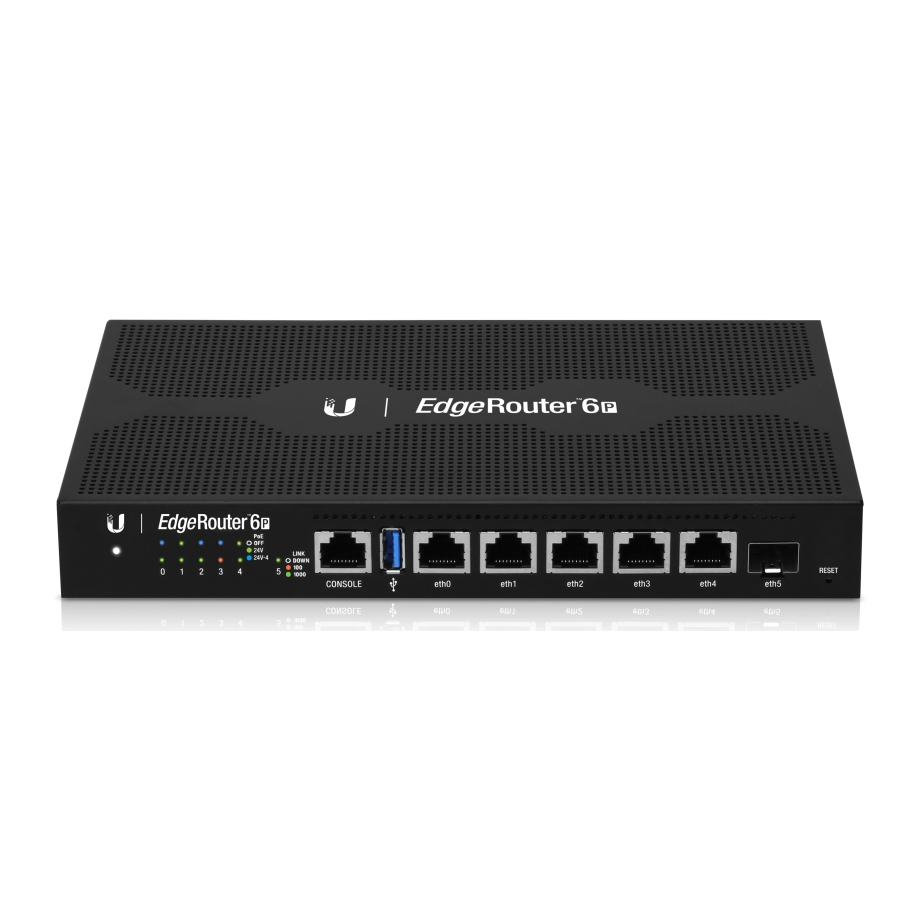 Short description
5x Gigabit RJ45 Routing Ports with PoE, 1x Gigabit SFP port, 1x RJ45 Serial Port
Detailed description
EdgeRouter 6P is a fanless router with a four-core, 1 GHz MIPS64 processor, (5) Gigabit RJ45 ports, and an SFP port. The EdgeRouter offers superior routing combined with top price/ performance value for your routing applications. This router is equipped with configurable PoE ports to power airMAX® products, and is capable of routing up to 3.4 million packets per second.
The EdgeRouter 6P brings "high-performance at disruptive pricing" to a new level. With a 50% increase in performance compared to the EdgeRouter Pro, the EdgeRouter 6P delivers the performance your network needs. Paired with our feature-rich EdgeOS makes this a versatile tool in both Carrier-Grade and Enterprise networks.
The EdgeRouter provides a graphical user interface designed for convenient setup and control. Easily configure the routing, security, and management features required to efficiently run your network. For advanced network professionals, an integrated CLI is available for quick and direct access using familiar commands. Even greater convenience and flexibility is provided by the UNMS™ app, which makes it possible to manage the EdgeRouter remotely from your mobile device.
(5) Gigabit RJ45 Ports and (1) SFP Port
24V PoE Output
4-Core 1GHz MIPS64 Processor
External 24V 2.5A power supply
Fan-less
Different mounting options
Technical Specs / Datasheet