Coaxial Cable N Male / N Female 3m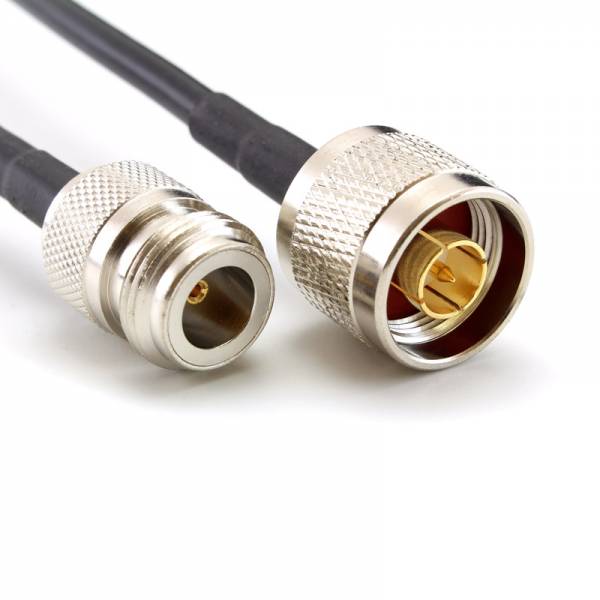 Short description
N Male to N Female Plug Cable, 3m
Stock availability
out of stock
arrival date unknown
Detailed description
CC-NM-NF-3 is an extension cable with N Male connector on the one side and N Female connector on the other side. The cable length is 3 m.
N-type connectors are connectors which provide a connection between cable and RF equipment for low-loss signal transmission. N-type connectors belong to one of the most popular series of threaded connectors for low to medium RF power levels. The N-male connector is a connector with a central contact on the inside (plug), threaded on the inside. N-female is a connector with the center contact on the inside (socket), threaded on the outside.
If an internal or external antenna with an N connector is used, using N-type connectors on the cable, e.g. N socket and N plug, a cable assembly can be obtained to extend the existing cable. This is especially relevant when moving or relocating an external antenna.
Technical Specs / Datasheet