Haylou T19 Earbuds (white)
Short description
Wireless Earbuds, aptX and AAC Lossless Codecs, Bluetooth 5.0, TWS+ technology
Detailed description
Neither Music nor Recreation Should be Wired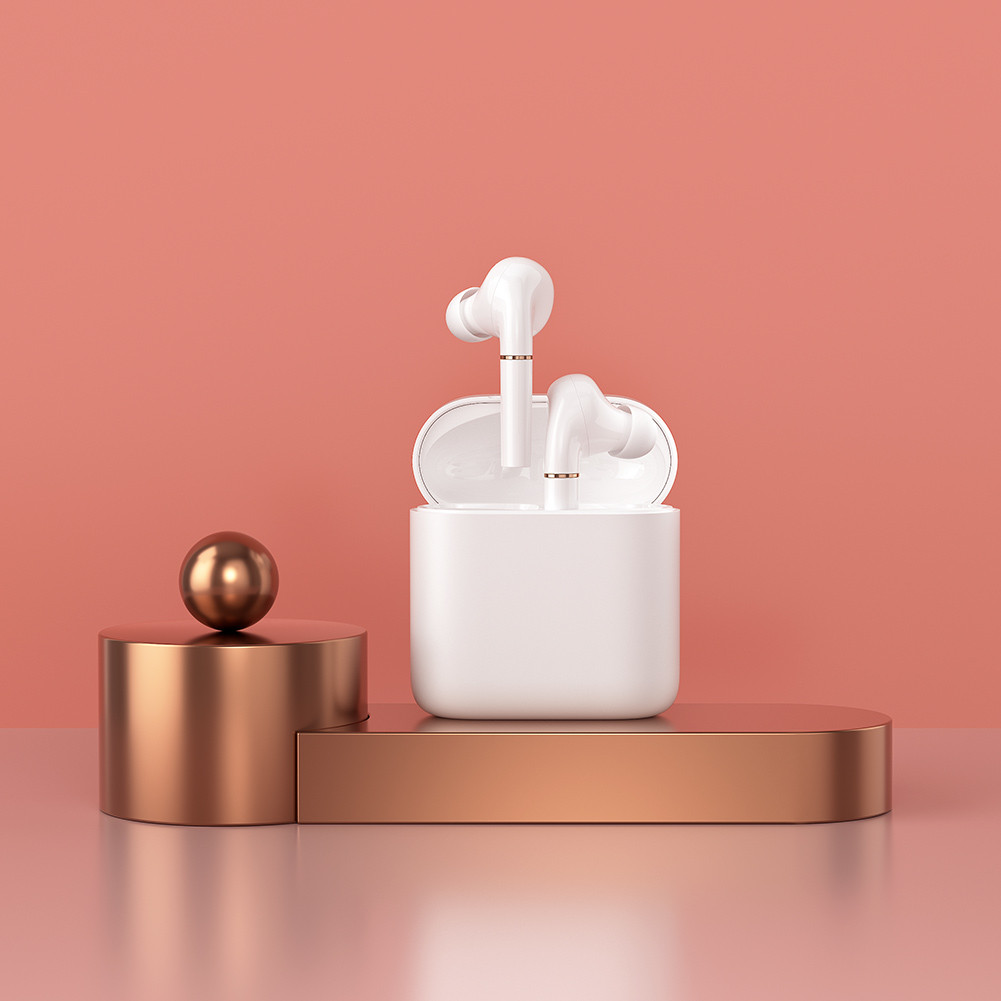 The updated Qualcomm flagship chipset in low-cost earbuds. Haylou T19 is compatible with aptX and AAC Lossless codecs for Hi-fi sound quality. The independent connection of each earbud to an audio source is supported. Excellent quality music and sound during conversations are possible, even in noisy environments. Two-way noise reduction using Array NC Tech technology with four microphones is responsible for reducing the noise level. These earphones can be used in games, ultra-low latency will help one step ahead of rivals.
Unbelievable Fast and Stable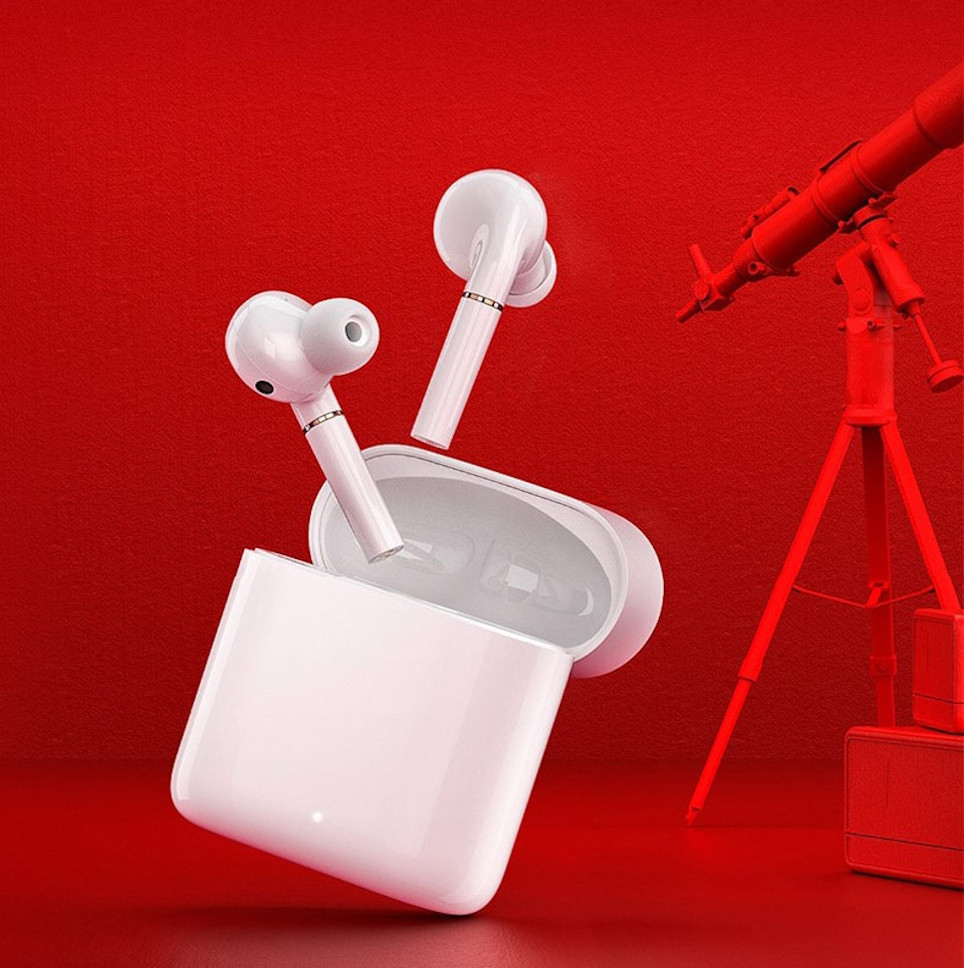 Thanks to Qualcomm, the new Haylou T19 with Bluetooth 5.0 chipset offers a double faster speed of signal transmission with 8 times broadcast data than its predecessor. The up-to-date chipset builds an unbreakable, invisible bridge between headsets and your device, even in complex networks.
Smart Noise Cancelling with Two-way Four Mics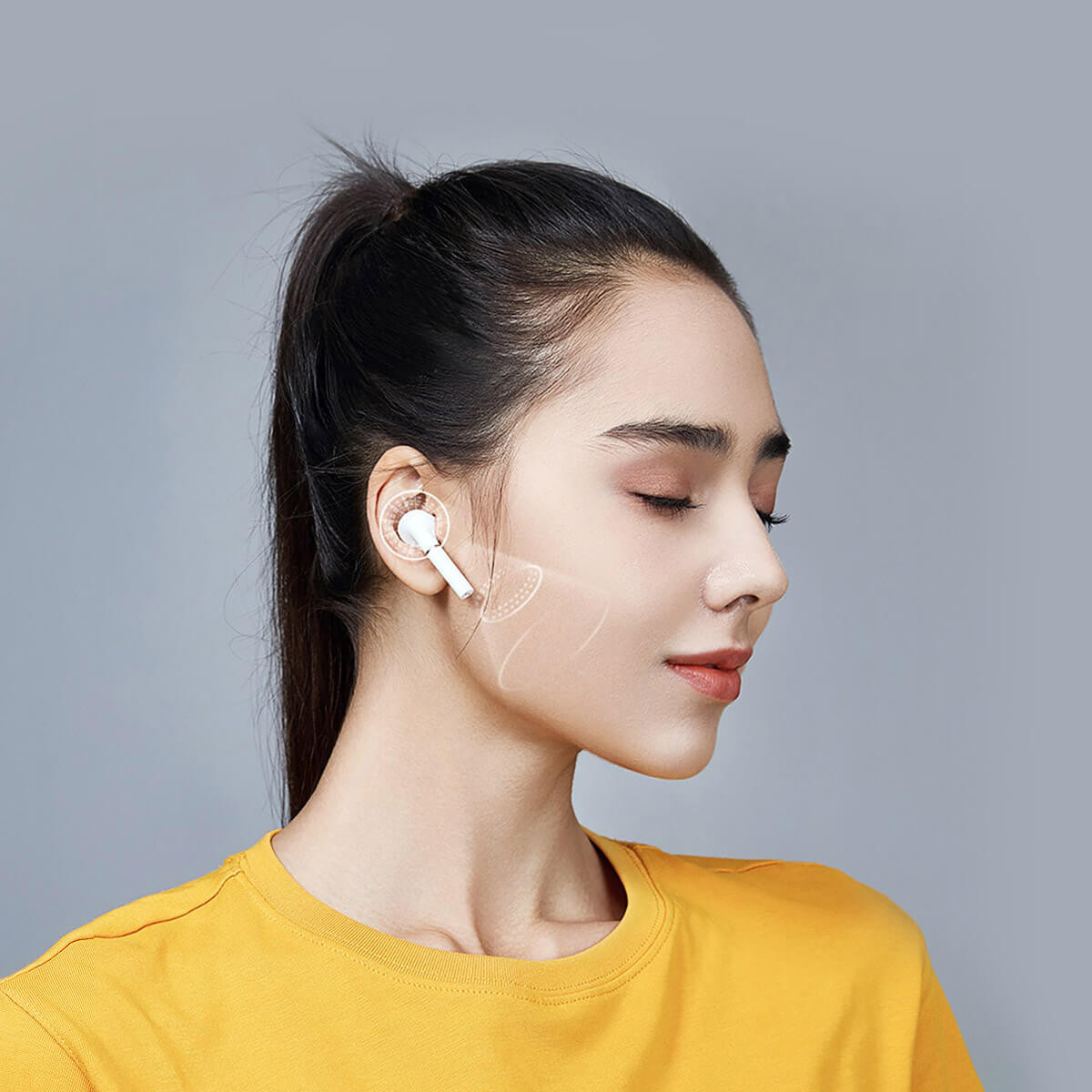 The breakthrough Array NC Tech featuring two-way four mics can locate sound sources and generate spatial filtering to bring crystal-clear stereo calling in a noisy background.
Besides Pairing Animation and Battery Level Display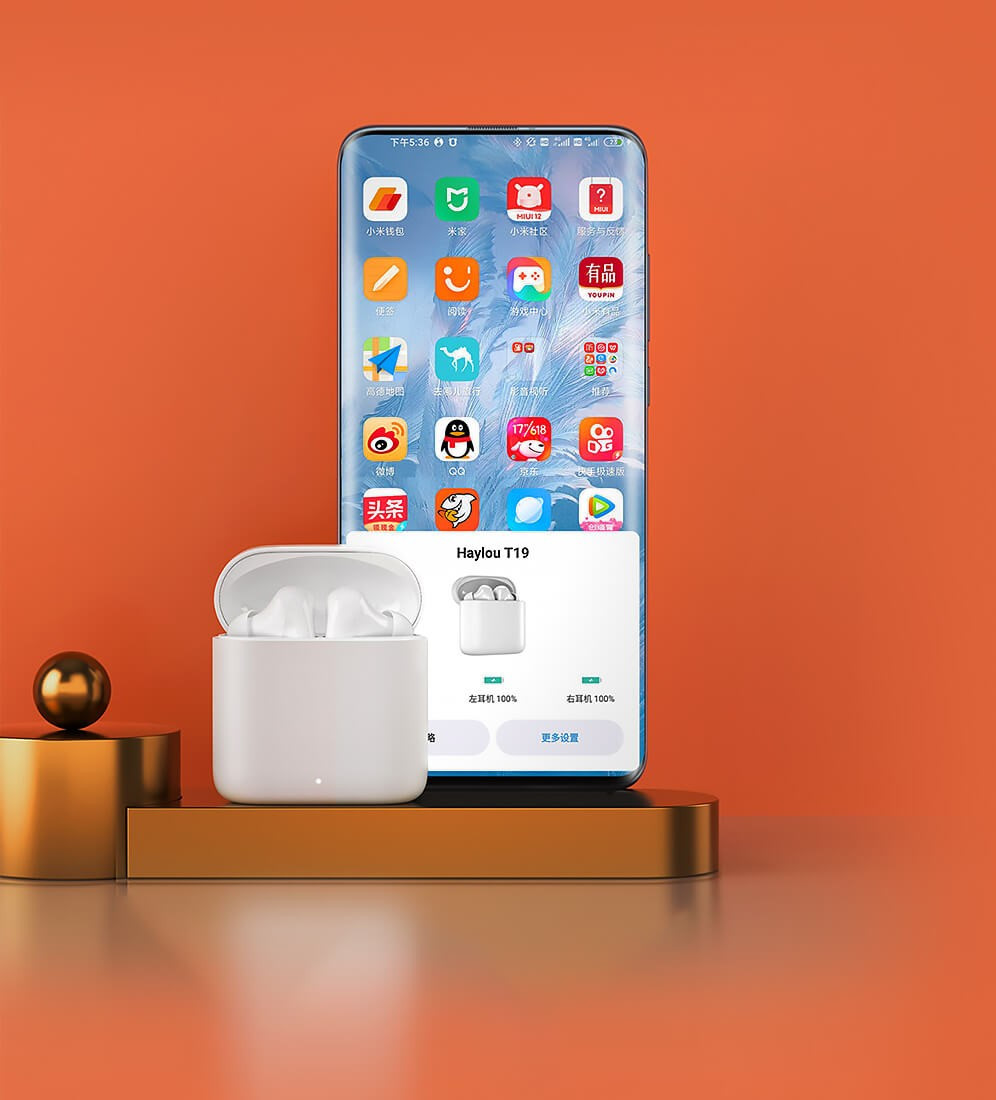 Pairing animation will jump out upon opening lid. Haylou T19 has to be connected, and the app has to be switched on. Once connected, you may check battery level, customize control, choose a sound effect, set factory, and locate a phone. More functions are waiting for you to explore.
* Pairing animation is not available for the iOS system.
Smart Wearing Detection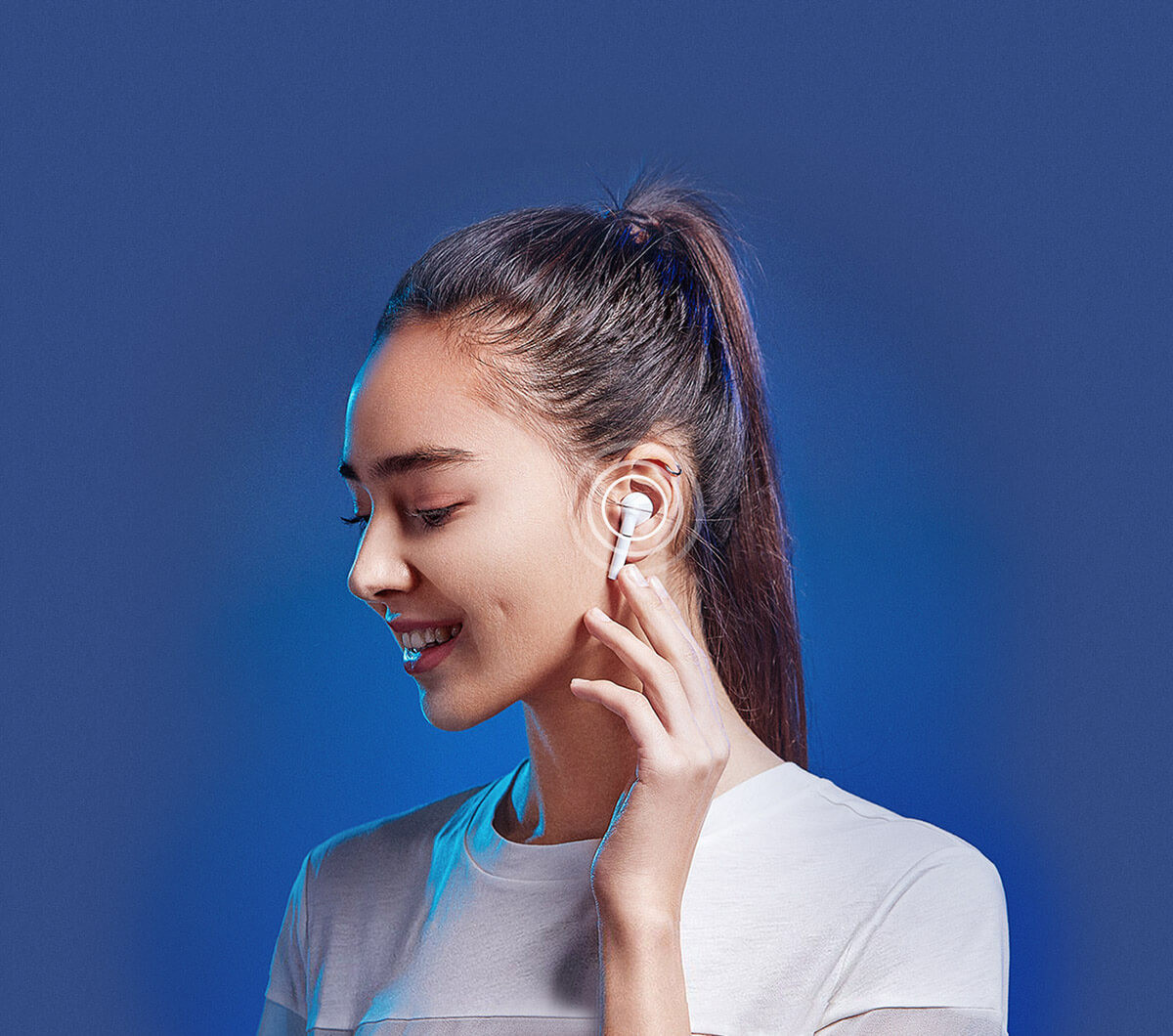 The built-in, highly sensitive infrared light sensor can sense the user's wearing status in real-time. When you put on the headphones, the music continues to play; when you remove the headphones, the music pauses. At the same time, it can effectively save power and increase the use time of the headset.
Click to Summon Your Assistant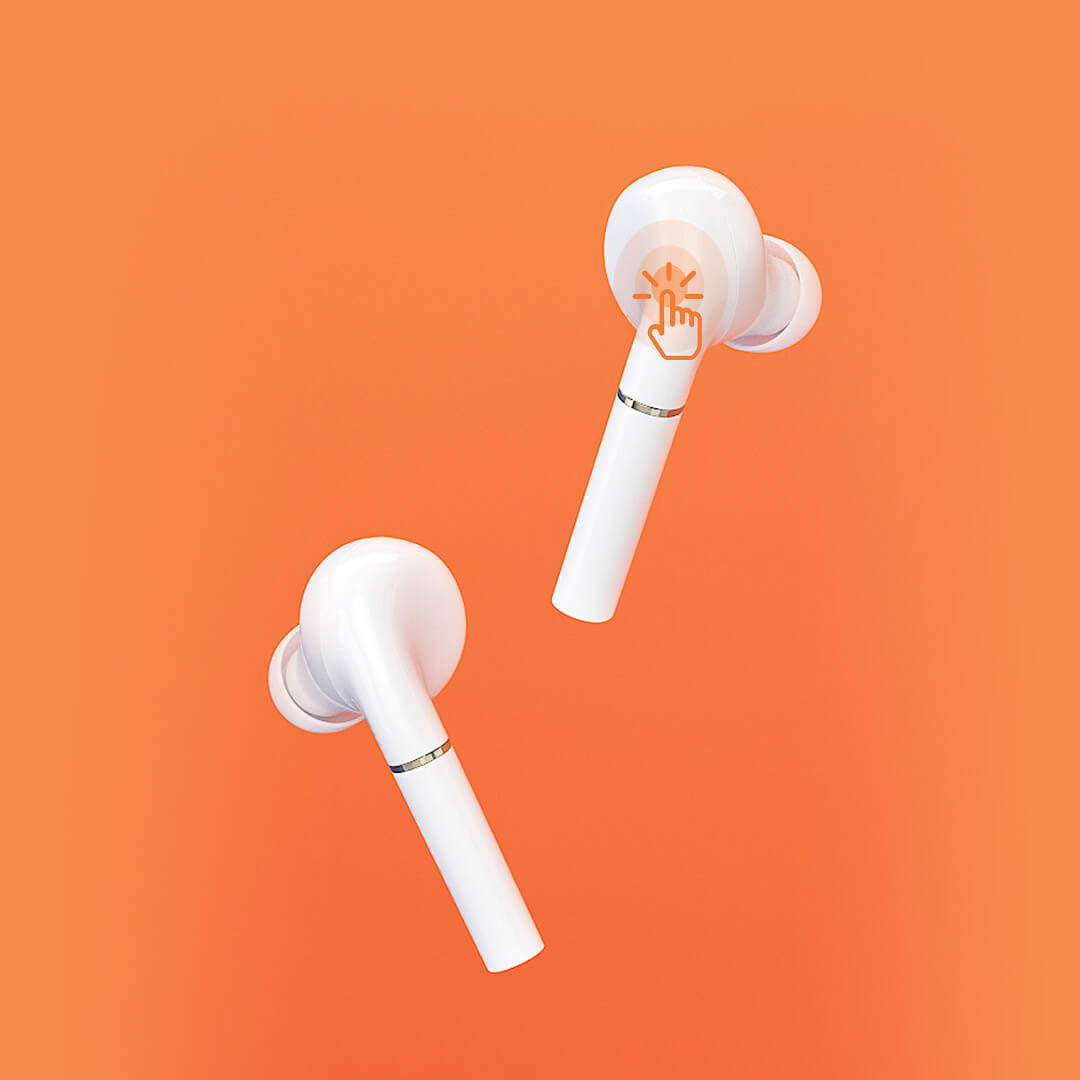 This time we choose a vibration sensor rather than a regular one. Need anything? Just click it. Click either Haylou T19 earbuds three times to summon Voice Assistant to help you navigate, call, and search for information.
Double click left earbud to skip tracks backward
Double click right earbud to skip tracks forward
Double click either earbud to answer/end call
Triple click either earbud to activate voice assistant
Taste the Sound with AptX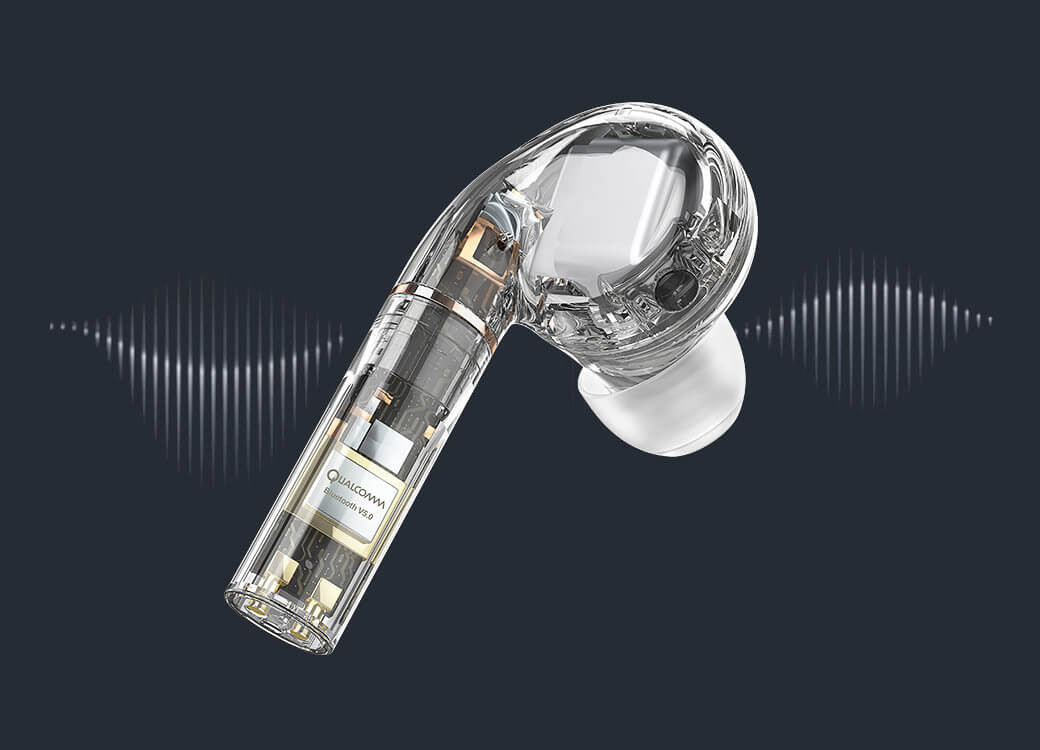 The codecs of aptX and AAC have been weaved together, seeking to reveal every acoustic detail. Let different music genres touch your heart deeply.
Steep Yourself into Pure Sound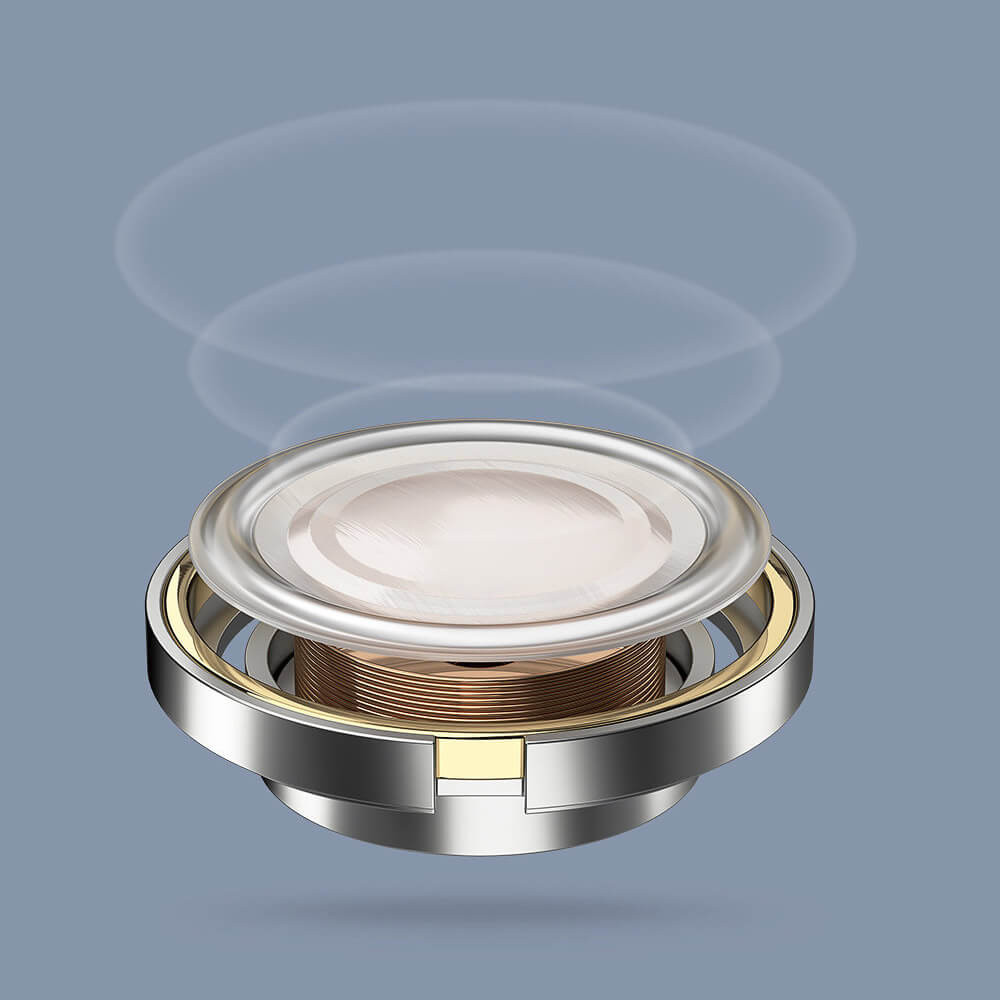 The new Wool Biological Diaphragm, a perfect sound filter, emits clear and pure sound among highs, mids, and bass. Immerse yourself into this magic music world with Haylou T19.
Wireless Charging, Cordless Life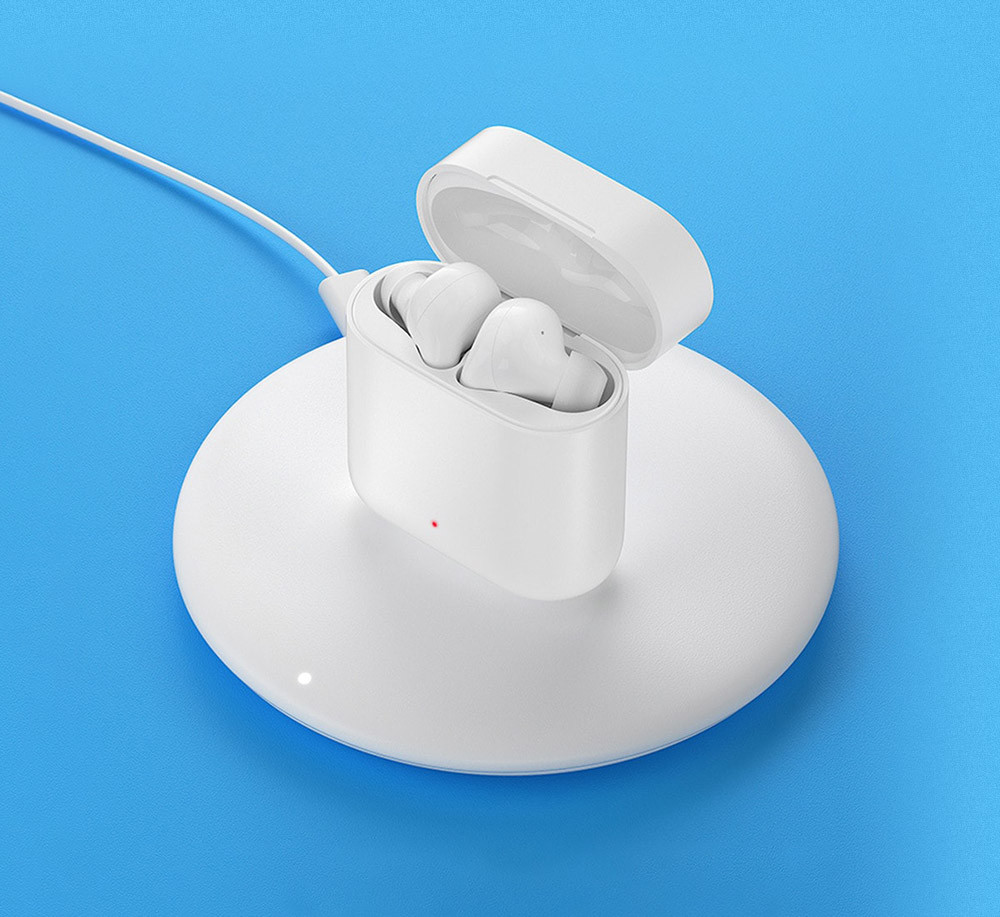 Choose between wired and wireless styles upon yourself. Simply put down carry case on the wireless charger to charge your Haylou T19. No cable, no limit at all.
Continuously Small Core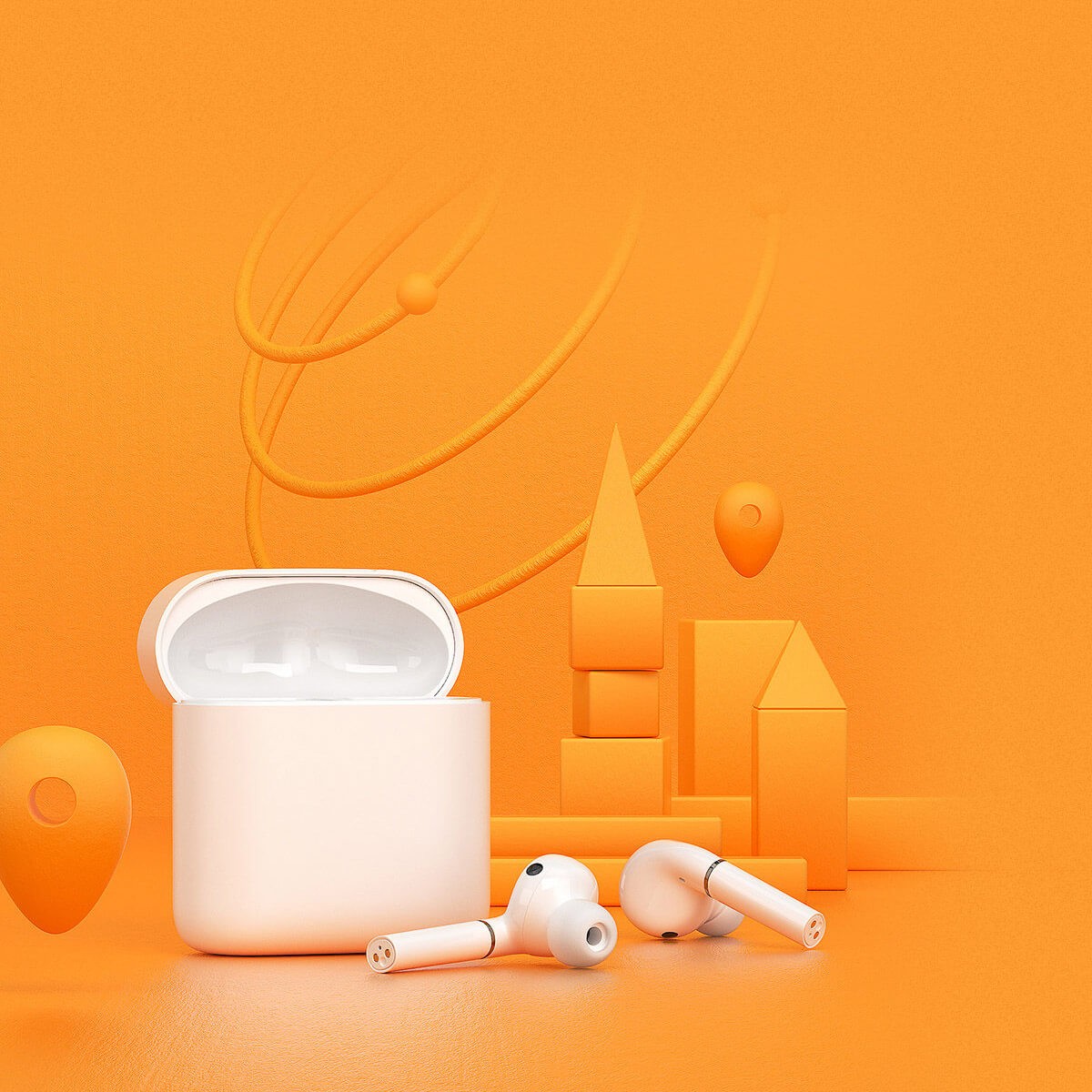 Qualcomm's TWS+ technology, dual-channel simultaneous transmission, and simultaneous transmission of sound signals to the left and right ears, fundamentally solved the problems of true wireless headset pairing difficulties and easy disconnection. Also, you can use the left and right headphones independently to enjoy wireless freedom.