MikroTik QuickMOUNT pro LHG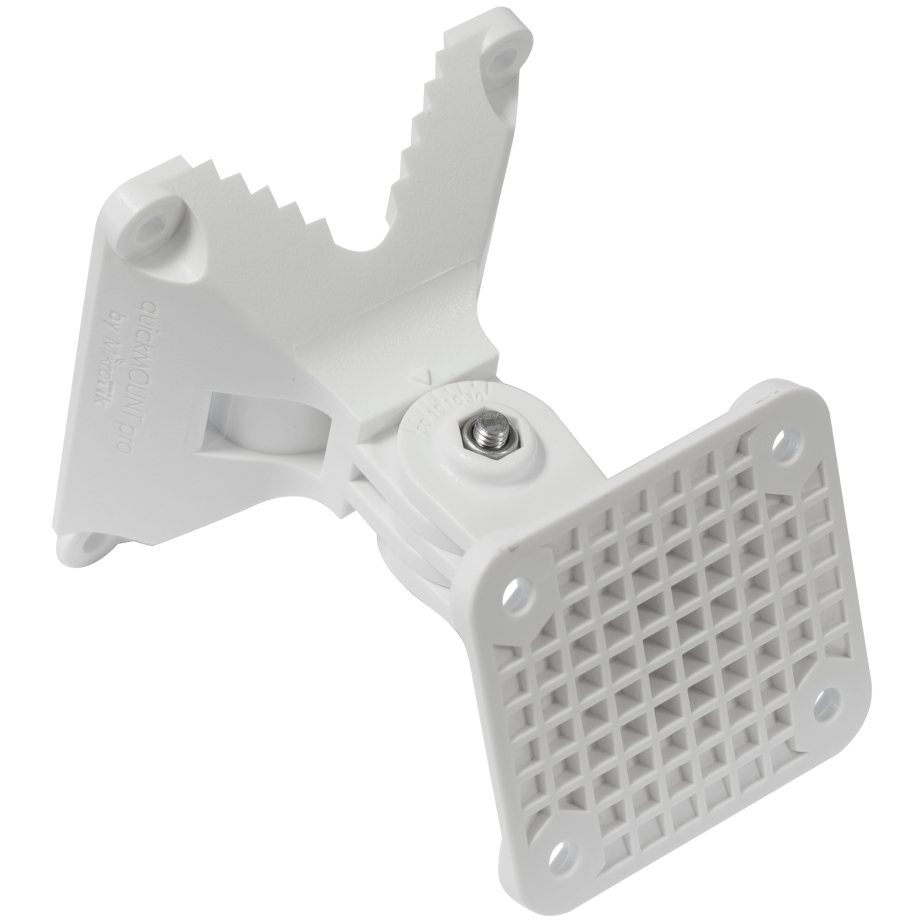 Short description
You can use the QuickMount Pro LHG with Mikrotik LHG antenna
Detailed description
The quickMOUNT pro LHG is an advanced wall or pole mount adapter for the new LHG antenna.
The quickMOUNT pro gives possibility to turn antenna within 140° both in horizontal and vertical plane.
With the quickMOUNT pro it is possible to perfectly set antenna alignment using integrated graduated scale. Compatible with any LHG product except the XL.
Technical Specs / Datasheet