MikroTik LHG LTE6 kit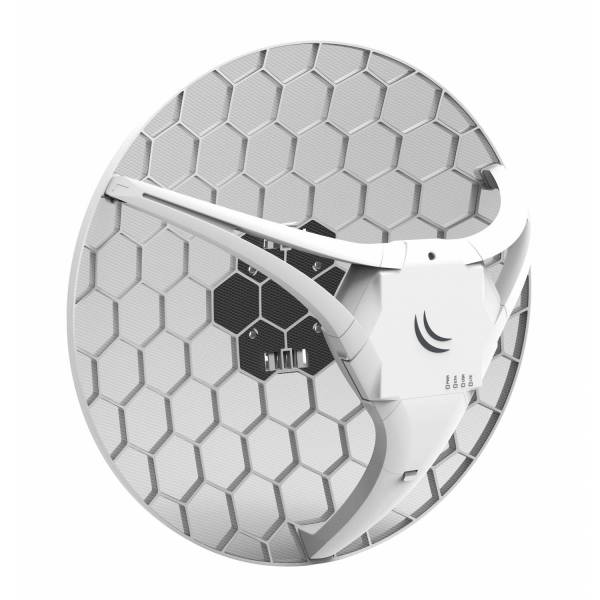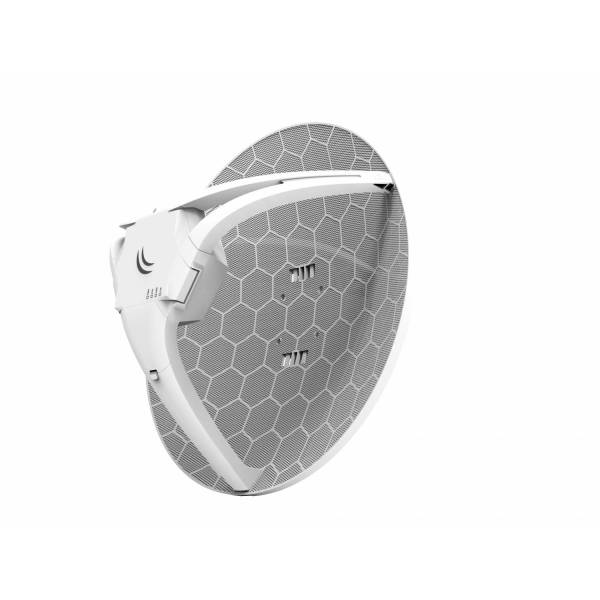 MikroTik MTCNA Certificate
MikroTik Value Added Distributor
MikroTik MTCNA Certificate
MikroTik Value Added Distributor
Available product variations
Detailed description
Introducing the LHG LTE Series
Welcome to the LGH LTE Series, a lineup of smart solutions designed to improve access in remote areas. In a world where staying connected is crucial, these devices offer reliable internet even in challenging locations. Imagine being in a remote wilderness or a distant village without modern amenities: the LGH LTE devices turn isolation into seamless connectivity.
Connectivity Across Distances
Introducing the LHG LTE6 Kit – a special solution designed for remote areas with cell coverage. Designed to excel in challenging environments, this kit enhances connectivity in places where cell phones struggle, providing better internet access in very distant locations.
Position the LHG LTE6 Kit outdoors on poles, masts, or elevated structures, and extend your reach to areas where other connections fail. With its large high-gain antenna, the LHG LTE6 Kit establishes robust connections to cell towers, enabling you to provide last-mile internet access where other options are limited.
The LHG LTE6 Kit supports international LTE bands 1, 2, 3, 5, 7, 8, 12, 17, 20, 25, 26, 38, 39, 40, and 41, ensuring a robust network connection regardless of your location. Travel the world with confidence, as this device effortlessly connects to networks, allowing you to stay linked wherever your journey takes you.
Enhanced Performance
Equipped with a CAT6 LTE modem, the new LHG LTE6 Kit is designed for optimal performance. Its carrier aggregation capabilities enable the simultaneous use of multiple bands, which is a useful advantage in areas with many LTE users. This feature ensures better responsiveness in crowded environments and heightened efficiency in areas with weak signals, especially in rural locations. Witness the potential for internet speeds to double in the countryside when you transition to CAT6. This eliminates the need to wait for cable network expansions and empowers your connectivity.
The LHG LTE6 Kit combines efficiency and reliability. With a strong 1-core, 650 MHz QCA9531 chipset and 64 MB of RAM, it excels as a compact yet capable connectivity solution. Additionally, the LHG LTE6 Kit is equipped with an Ethernet port, delivering speeds of up to 100 Mbps.
Compare with similar products
 
Mobile Standard
LTE Cat. 6

LTE Cat. 6

LTE Cat. 6

LTE Cat. 18

Mobile Download/Upload
300/50Mbps

300/50Mbps

150/50Mbps

1200/150Mbps

Ethernet Ports
1 x 1 Gbps

1 x 100 Mbps

1 x 100 Mbps

1 x 1 Gbps

RAM
256 MB

64 MB

64 MB

256 MB

Chipset
88F3720, 2 core, 800 MHz

QCA9531, 1 core, 650 MHz

QCA9531, 1 core, 650 MHz

88F3720, 2 core, 800 MHz
|   | | | | |
| --- | --- | --- | --- | --- |
| Mobile Standard | LTE Cat. 6 | LTE Cat. 6 | LTE Cat. 6 | LTE Cat. 18 |
| Mobile Download/Upload | 300/50Mbps | 300/50Mbps | 150/50Mbps | 1200/150Mbps |
| Ethernet Ports | 1 x 1 Gbps | 1 x 100 Mbps | 1 x 100 Mbps | 1 x 1 Gbps |
| RAM | 256 MB | 64 MB | 64 MB | 256 MB |
| Chipset | 88F3720, 2 core, 800 MHz | QCA9531, 1 core, 650 MHz | QCA9531, 1 core, 650 MHz | 88F3720, 2 core, 800 MHz |