MikroTik Chateau 5G ax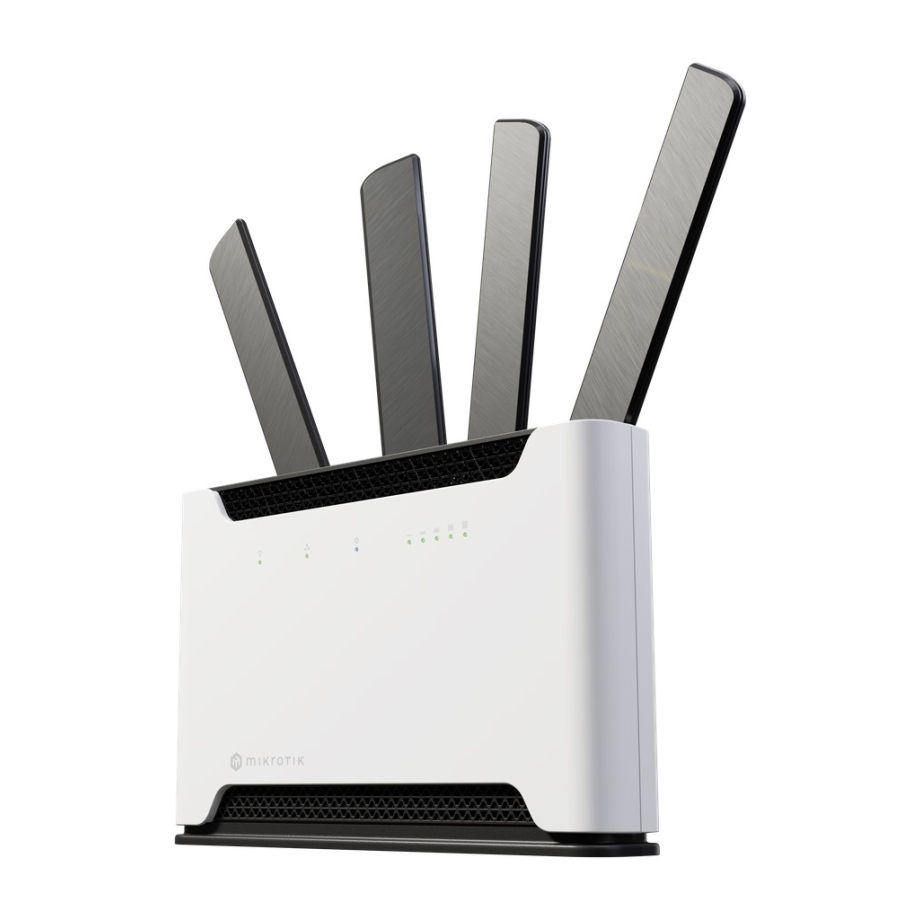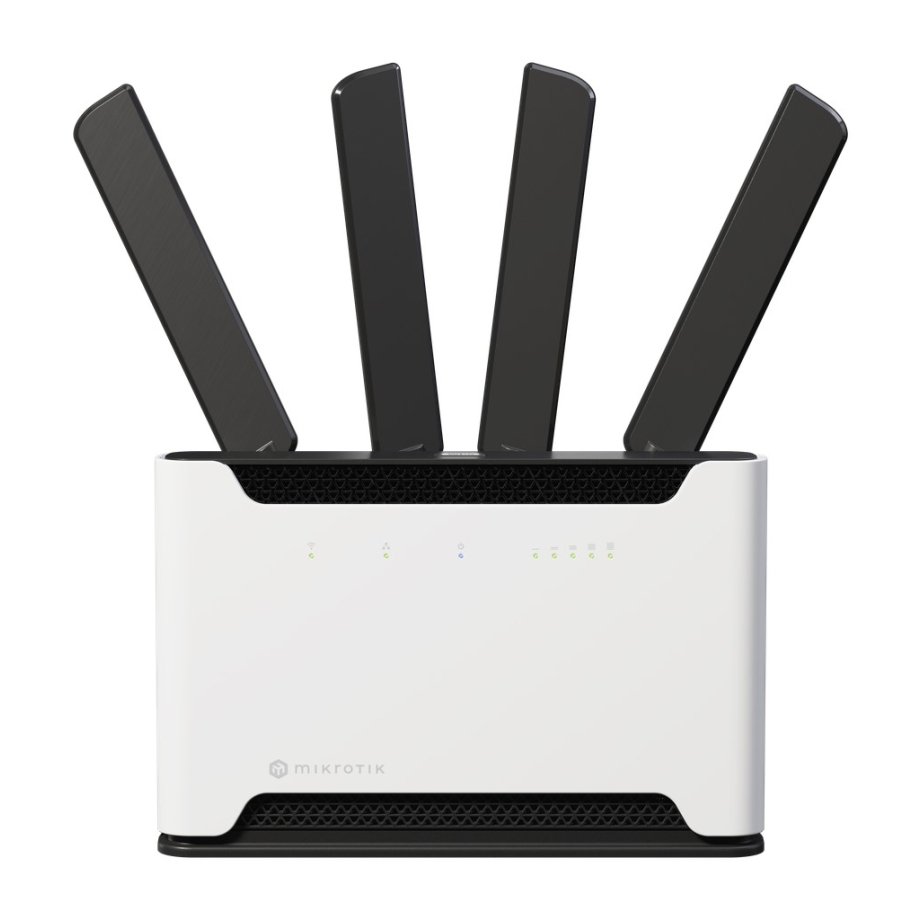 Short description
Wi-Fi 6 Router, Quad-Core 1.8GHz CPU, 802.11ax + Wave2, 4x GbE Ports, 1x 2.5GbE Port, WPA3
Manufacturer part number
S53UG+M-5HaxD2HaxD-TC&RG502Q-EA
Stock availability
out of stock
arrival date unknown
Detailed description
Revolutionizing Connectivity
Introducing the next evolution in wireless internet technology – the MikroTik Chateau 5G ax. Building on previous successes, the Generation 6 Chateau 5G ax elevates mobile internet to new heights. With improved wireless capabilities, a more robust CPU, and the addition of a 2.5 Gigabit Ethernet port, this router offers lightning-fast connectivity and versatile performance.
Unprecedented Speeds
Unleash the full potential of your wireless network with the Chateau 5G ax's Wi-Fi Generation 6 802.11ax wireless standard and Wave 2 support. Get ready for incredible speeds, up to 40% faster in the 5 GHz range and an impressive 90% boost in the 2.4 GHz range compared to the previous generation. Enjoy significant improvements in wireless radio and antennas, including MIMO 4x4 on 5G and LTE. The device has 6 built-in LTE/5G antennas, and external antennas can extend coverage in larger homes and enhance LTE/5G connectivity.
Discover amplified internet speeds with Chateau 5G ax. Reach up to 5 Gbps downloads and 900 Mbps uploads, competing with top copper and fiber networks, even without maxing out its capacity.
Power Meets Versatility
Matching its impressive speed, Chateau 5G ax features a modern quad-core CPU running at 1.8 GHz and 1 GB of RAM. These powerful components allow you to smoothly manage resource-heavy tasks like complex firewall rules, IPsec hardware encryption, and top-level RouterOS features. With the inclusion of advanced WPA3 encryption support, your security is heightened like never before.
Empowering Software
Since 1996, MikroTik have been perfecting their software to deliver the most robust and flexible networking solutions on the market. With each iteration, their priority remains the same: provide users with the tools they need to create diverse setups and configurations. From secure VPN connections to parental controls, QoS prioritization, complex firewall rules, and more, the RouterOS offers extensive possibilities. Whether you're automating trigger notifications or tailoring queues based on bandwidth usage, RouterOS empowers your networking vision.
Leading Security
This router isn't just about speed and connectivity – it's about security too. With MikroTik's focus on production security and assembling devices on their premises in Europe, you can trust in the integrity of the Chateau 5G ax. Every component is sourced from trusted partners, and MikroTik maintains a close partnership with European lawmakers to ensure adherence to safety regulations. MikroTik's core principle is seamless, long-term cooperation, delivering a reliable and secure networking solution, free of unexpected issues.
Compare with similar products
 
Ethernet Ports
4 x 1 Gbps, 1 x 2.5 Gbps

5 x 1 Gbps

USB Ports
1 x USB-A 3.0

1 x USB-A 2.0

PCI Express
1 x M.2 PCIe Slot

Chipset
Quad-Core IPQ-6010 1.8 GHz

IPQ-4019, 4 core, 716 MHz

RAM
1 GB

256 MB

Storage Memory
128 MB

16 MB

Mounting Method
Tabletop

Tabletop

Max Power Consumption
16 W

23 W
|   | | |
| --- | --- | --- |
| Ethernet Ports | 4 x 1 Gbps, 1 x 2.5 Gbps | 5 x 1 Gbps |
| USB Ports | 1 x USB-A 3.0 | 1 x USB-A 2.0 |
| PCI Express | 1 x M.2 PCIe Slot | |
| Chipset | Quad-Core IPQ-6010 1.8 GHz | IPQ-4019, 4 core, 716 MHz |
| RAM | 1 GB | 256 MB |
| Storage Memory | 128 MB | 16 MB |
| Mounting Method | Tabletop | Tabletop |
| Max Power Consumption | 16 W | 23 W |