MikroTik Chateau 5G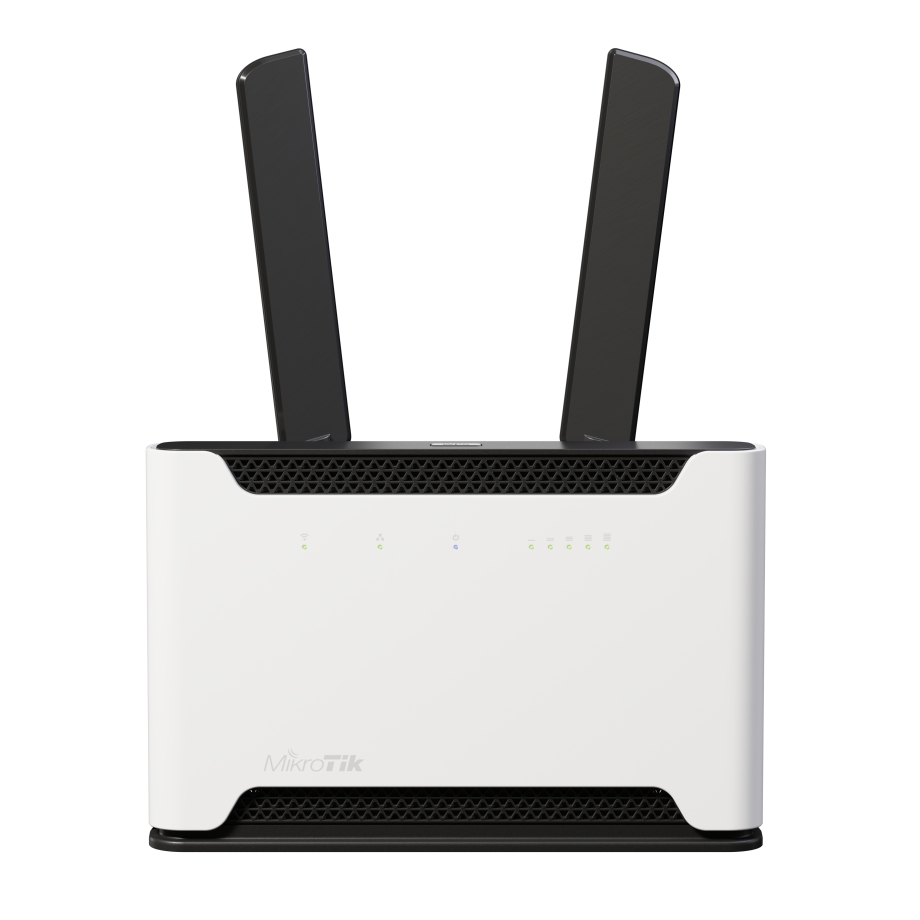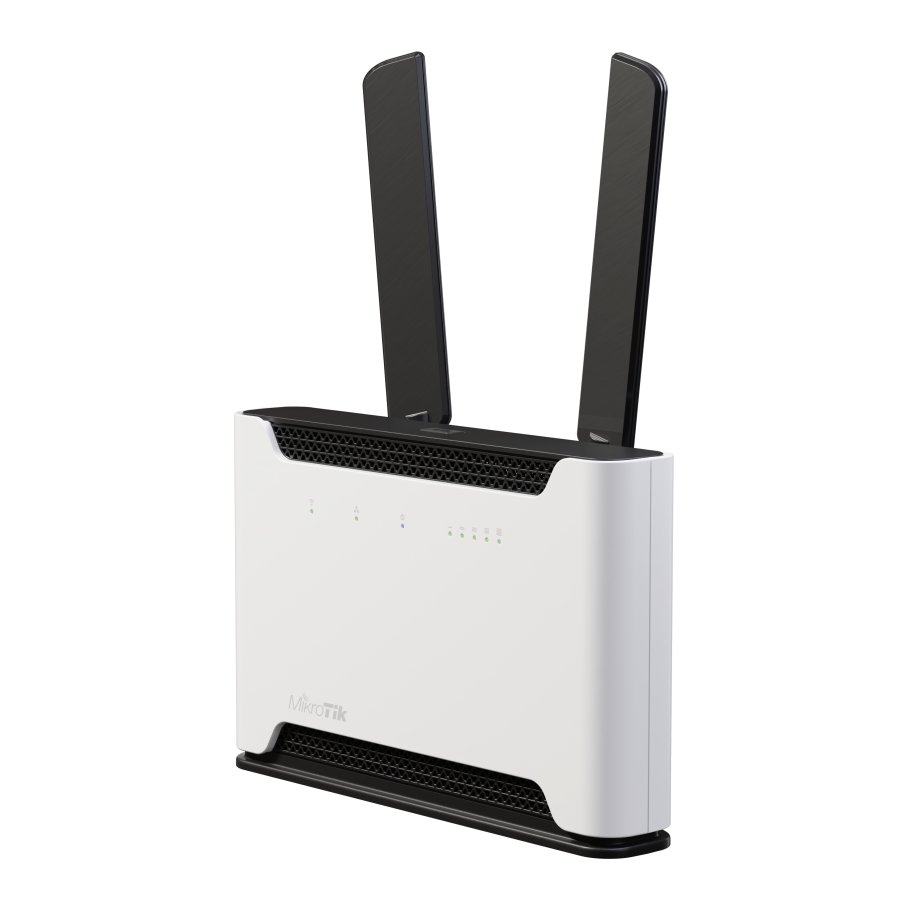 Short description
Ultimate router with LTE/5G support, dual-band 802.11a/b/g/n/ac, 5x GE ports, TR-069 technology support
Manufacturer part number
D53G-5HacD2HnD-TC&RG502Q-EA
Detailed description
Superior Connectivity: Anytime, Anywhere
Experience the convenience and power of the MikroTik Chateau 5G – the ultimate home access point. It is designed to provide seamless LTE/5G support for fast Internet connectivity, anytime and anywhere. With its high-speed dual-band capabilities, the Chateau 5G offers a range of options to cater to your specific needs, whether you're looking for CAT4 LTE, CAT20 LTE, or ultra-fast 5G connectivity.
The Chateau comes with strong built-in dual-band antennas. While external LTE antennas are an option for an even stronger signal, many users won't require them. In some cases, users in rural areas have reported a potential doubling of their previous internet speed with the Chateau's internal antennas alone.
More Than Just Speed
The Chateau 5G goes beyond delivering lightning-fast Internet. With 5 x Gigabit Ethernet ports, it serves as a versatile hub for connecting the devices commonly used by regular users. Whether it's your smart TV, gaming console, or work computer, the Chateau 5G has you covered. Furthermore, the addition of a full-size USB port offers a range of possibilities, making it easy to share files, connect peripherals, and enhance your overall user experience. The presence of 256 MB of RAM and a robust quad-core CPU is particularly crucial, given the heightened demand for encrypted VPN tunnels.
Optimized Channel Usage
Have you ever experienced buffering during your favourite movie or video call? The Chateau 5G solves this problem by offering a dual-band 2.4/5 GHz wireless network. This feature is particularly beneficial in crowded environments where multiple devices compete for bandwidth. By using the 2.4 GHz channel for standard devices and saving the 5 GHz channel for bandwidth-intensive activities like high-quality video streaming, you can experience uninterrupted internet without sacrificing quality.
Control in Your Hands
MikroTik's expertise in collaborating with mobile operators ensures that they are a dependable source for tailored solutions to meet your exact requirements. Every MikroTik device is equipped with the highly versatile RouterOS, offering advanced features for experienced users. Yet, for those who prefer an uncomplicated approach, their user-friendly smartphone app and website configuration options offer a smooth connection experience.
Leading Security
This router isn't just about speed – it's about security too. With MikroTik's focus on production security and assembling devices on their premises in Europe, you can trust in the integrity of the Chateau 5G. Every component is sourced from trusted partners, and MikroTik maintains a close partnership with European lawmakers to ensure adherence to safety regulations. MikroTik's core principle is seamless, long-term cooperation, delivering a reliable and secure networking solution, free of unexpected issues.
Compare with similar products
 
Ethernet Ports
5 x 1 Gbps

4 x 1 Gbps, 1 x 2.5 Gbps

USB Ports
1 x USB-A 2.0

1 x USB-A 3.0

PCI Express

1 x M.2 PCIe Slot

Chipset
IPQ-4019, 4 core, 716 MHz

Quad-Core IPQ-6010 1.8 GHz

RAM
256 MB

1 GB

Storage Memory
16 MB

128 MB

Mounting Method
Tabletop

Tabletop

Max Power Consumption
23 W

16 W
|   | | |
| --- | --- | --- |
| Ethernet Ports | 5 x 1 Gbps | 4 x 1 Gbps, 1 x 2.5 Gbps |
| USB Ports | 1 x USB-A 2.0 | 1 x USB-A 3.0 |
| PCI Express | | 1 x M.2 PCIe Slot |
| Chipset | IPQ-4019, 4 core, 716 MHz | Quad-Core IPQ-6010 1.8 GHz |
| RAM | 256 MB | 1 GB |
| Storage Memory | 16 MB | 128 MB |
| Mounting Method | Tabletop | Tabletop |
| Max Power Consumption | 23 W | 16 W |
Technical Specs / Datasheet