Alfa Tube-UNA
Short description
2.4GHz, AR9271, 802.11b/g/n USB CPE with N Male Connector, 5m USB cable
Detailed description
ALFA Tube-UNA is similar to the ALFA Tube-U(N) model that ships inside the ALFA WiFi Camp Pro 2 kit, but it contains the popular Atheros AR9271 chipset instead which contains Atheros Align™ technology designed to increase packet transfer (increased throughput speed).
Superior Wi-Fi Performance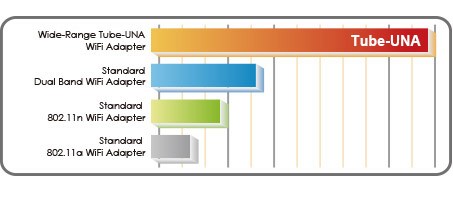 Equipped with wide-coverage wireless capability, and years of field-proven experiences, ALFA Tube-UNA provides 2.4 GHz 150 Mbps Wi-Fi data transfer speeds for outstanding performance.
Reliable 802.11n Wireless, Better Range & Coverage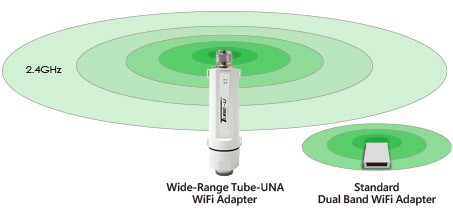 Tube-UNA comes with lastest 802.11n standards with hardware-based WiFi optimization, plus high gain antennas, resulting in extra-ordinary signal range.
Increased Bandwidth, More Applications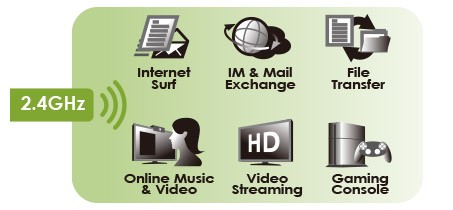 Tube-UNA supports Max. 150 Mbps 2.4 GHz wireless access, making it ideal for large traffic and lag-free HD video streaming for more devices in your living space.
Increased Wireless Signal Penetration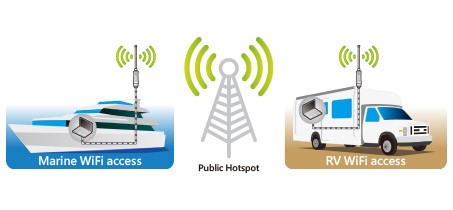 With unmatched Wi-Fi signal strength and coverage, Tube-UNA not only has maximum WiFi range, it helps to penetrate walls, and eliminate Wi-Fi dead spots in your living space easily.