MikroTik LHGG LTE6 kit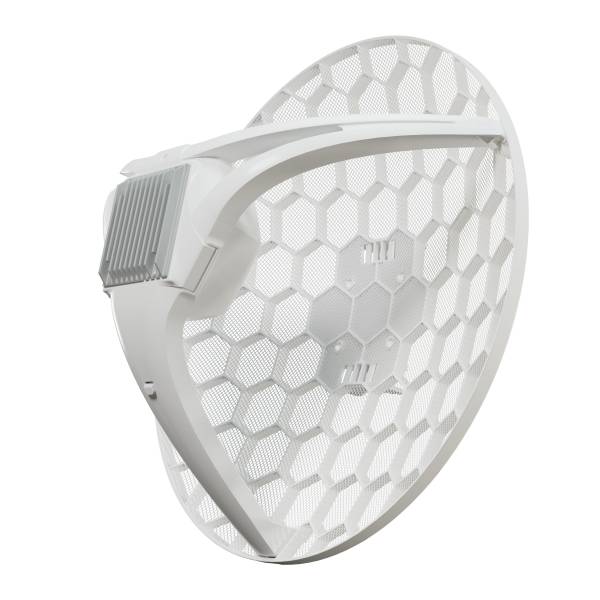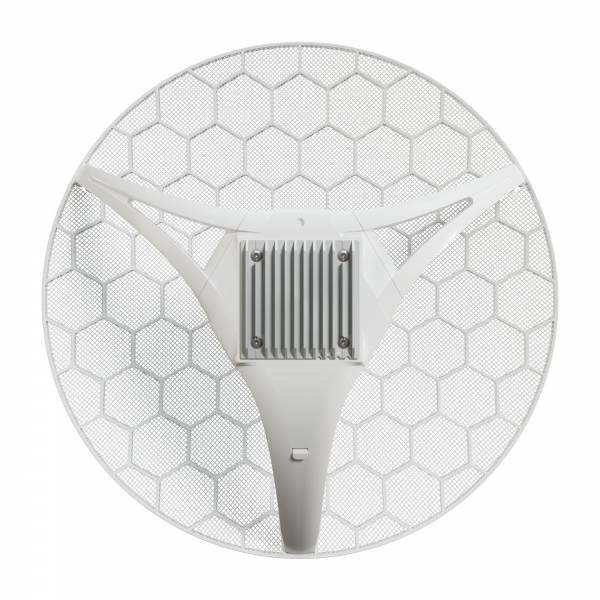 Short description
300 Mbps CAT6 LTE modem, Gigabit Ethernet, 17 dBi antenna, 10/100/1000 Mbps RJ45 port, RouterOS Level 3
Detailed description
Introducing the LGH LTE Series
Welcome to the LGH LTE Series, a lineup of smart solutions designed to improve access in remote areas. In a world where staying connected is crucial, these devices offer reliable internet even in challenging locations. Imagine being in a remote wilderness or a distant village without modern amenities: the LGH LTE devices turn isolation into seamless connectivity.
Elevate Remote Connectivity
Introducing the LHGG LTE6 Kit – a reliable solution designed to enhance connectivity in remote areas. This kit delivers high-speed internet to even the most distant places, ensuring you remain connected wherever you are. With its advanced features, the LHGG LTE6 Kit offers seamless online access, overcoming the limitations of traditional connections.
This device is tailored for very remote locations within cellular network coverage. Mount the LHGG LTE6 Kit outdoors and connect even where cell phones might fail. The kit's large high-gain 17 dBi antenna establishes connections with cell towers in extreme rural locations, enabling providing last-mile internet access where you couldn't imagine it before.
Unmatched Performance
Equipped with a powerful CAT6 LTE modem, the LHGG LTE6 Kit enables carrier aggregation and simultaneous use of multiple bands. This is especially helpful in areas with many LTE users, for better responsiveness in crowded environments and enhanced efficiency in weaker signal cases, particularly in the countryside. No need to wait for cable network expansion once you start using LHGG, as it offers the potential for speeds that are up to twice as fast.
The LHGG LTE6 Kit supports LTE Cat. 6 Mobile Standard and offers impressive download/upload speeds of 300/50Mbps. It also features a Gigabit Ethernet port with PoE-In for powering the device from the Ethernet port; and a powerful dual-core CPU and 256 MB of RAM.
Connected Wherever You Go
With its extensive compatibility, the LHGG LTE6 Kit supports international LTE bands 1, 2, 3, 5, 7, 8, 12, 17, 20, 25, 26, 38, 39, 40 and 41. This ensures that you remain connected regardless of your location, allowing you to travel the world without losing your connection. The grid antenna design withstands harsh weather conditions and can be mounted in various ways, providing installation flexibility. You can enjoy worry-free operation in challenging environments, thanks to the presence of a massive heatsink that prevents overheating.
Compare with similar products
 
Mobile Standard
LTE Cat. 6

LTE Cat. 6

LTE Cat. 6

LTE Cat. 18

Mobile Download/Upload
300/50Mbps

300/50Mbps

150/50Mbps

1200/150Mbps

Ethernet Ports
1 x 100 Mbps

1 x 1 Gbps

1 x 100 Mbps

1 x 1 Gbps

RAM
64 MB

256 MB

64 MB

256 MB

Chipset
QCA9531, 1 core, 650 MHz

88F3720, 2 core, 800 MHz

QCA9531, 1 core, 650 MHz

88F3720, 2 core, 800 MHz
|   | | | | |
| --- | --- | --- | --- | --- |
| Mobile Standard | LTE Cat. 6 | LTE Cat. 6 | LTE Cat. 6 | LTE Cat. 18 |
| Mobile Download/Upload | 300/50Mbps | 300/50Mbps | 150/50Mbps | 1200/150Mbps |
| Ethernet Ports | 1 x 100 Mbps | 1 x 1 Gbps | 1 x 100 Mbps | 1 x 1 Gbps |
| RAM | 64 MB | 256 MB | 64 MB | 256 MB |
| Chipset | QCA9531, 1 core, 650 MHz | 88F3720, 2 core, 800 MHz | QCA9531, 1 core, 650 MHz | 88F3720, 2 core, 800 MHz |